A Timely Intervention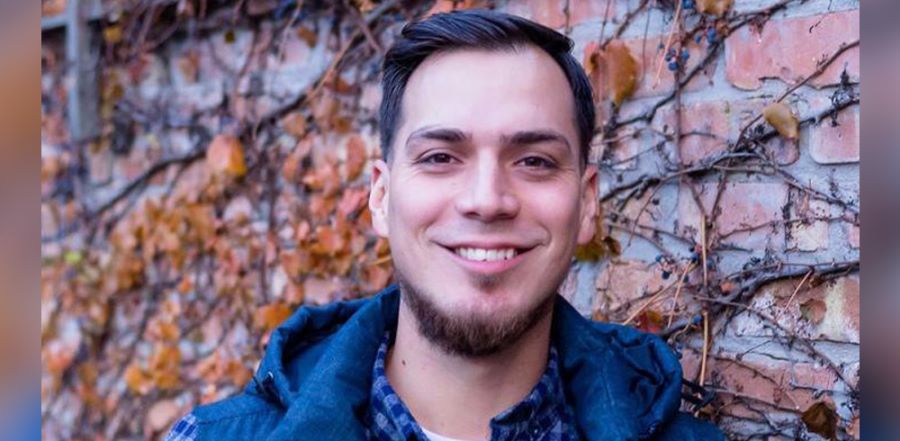 Don't miss any stories. Follow AG News!
Brandon McNair rarely felt unsafe growing up on a dead-end street surrounded by Section 8 apartments on the east side of Aurora, Illinois. However, looking back McNair, 32, now recognizes how police chasing teens down streets, drive-by shootings, and living next door to a Latino King gang leader made life more challenging for him than the average American youth.
By age 11, McNair began smoking marijuana. When he turned 16, he began selling both cocaine and marijuana for the Latin Kings. At 19, McNair — while a community college student — transported drugs from Chicago to sell in Wisconsin and Minnesota. Yet what earlier had been a recreational use of party drugs turned into an addiction. McNair began working an additional full-time job to support his drug habit, which cost $1,000 to $1,500 a week.
McNair's girlfriend, Angie, became pregnant with their daughter, Gia, when they both were 21. McNair hid his addiction from Angie, who deployed overseas with the U.S. Army for a year. Another two years passed before McNair sought help though a multitude of drug rehabilitation centers. He repeatedly relapsed.
By the time their son, Kayden, was born, 28-year-old Angie had lost patience with her now-husband. Brandon packed his bags, left home still high, and tucked away a pistol he owned. Parked in an empty lot, Brandon continued to use drugs until he felt a moment of reckoning. Filled with shame and guilt, Brandon placed the gun against his head and mulled ending his life. But he says he heard a small voice during the turmoil asking,
Who says this is your life to take
?
After Angie discovered her husband's pistol missing, she used a smartphone feature that pinpointed Brandon's location and called police. After another relapse, Brandon found himself in a face-to-face intervention with a police officer,
Chicago Teen Challenge
leader Juan Martinez, and several pastors from
Calvary Español
, an Assemblies of God congregation in Naperville, Illinois. He learned they all believed in him. Brandon agreed to admit himself to a 14-month, Christ-centered Teen Challenge rehabilitation program.
A strict daily schedule included work details such as landscaping, painting, and cleaning Soldier Field as well as Chicago Speedway. The program of Teen Challenge, a department of
U.S. Missions
, involves recovery through daily Bible study and chapel services.
Today, Brandon has been sober for almost three years and works as director of outreach ministries at Calvary Español. Pastor Alberto Lopez has complete faith in Brandon, calling him a committed family man who underwent a transformational experience with God.
Brandon recently graduated from the AG
Illinois School of Ministry
and now operates a pantry that feeds and clothes the homeless. He also works with
Mutual Ground
, helping outfit at-risk women with professional attire for interviews. Additionally, Brandon helps operate a
Northern Illinois Food Bank
mobile pantry to feed children.
With the support of his family, close friends, and a set of safeguards in place — along with a committed relationship with Jesus — Brandon is confident of staying clean from illicit drugs.
"Whenever I am tempted, I envision those bad things behind the bars of a jail cell and then swipe them away as if they were on my phone," he says.
Brandon hopes to become a pastor in the future. He also would like to expand the couples counseling ministry he runs with his wife and to continue mentoring at Teen Challenge. He gave his testimony last Easter at church: