A Walk of Faith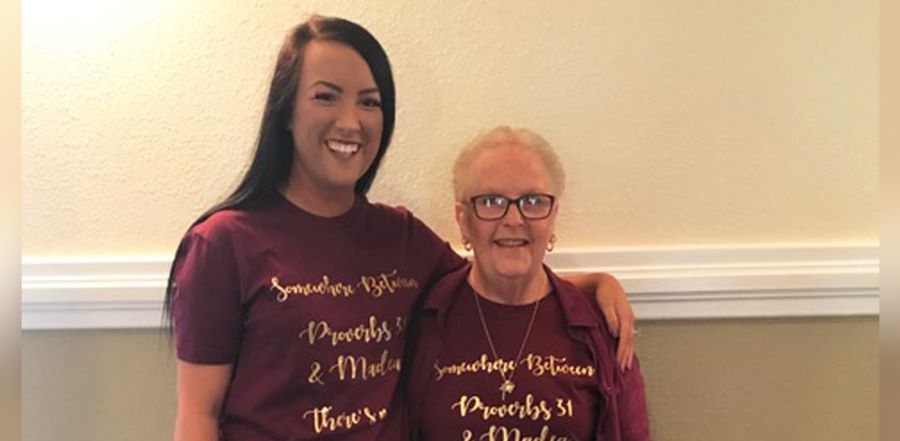 Don't miss any stories. Follow AG News!
Jaydee Anderson has been youth pastor at Faith Assembly Crossville in Tennessee for 11 years. For 19 years, Anderson used a wheelchair due to a series of strokes. Doctors gave her a poor prognosis, telling her she never would walk again. Three tumors on her spine further compromised her health and mobility. She also has battled acute leukemia for many years.
"Jaydee came to our church in a wheelchair and very sick," says Faith Assembly pastor Steven A. Pickard, 57. "But she didn't let that stop her. She loved God and wanted to grow and develop."
In 2015, while accompanying students to the Tennessee Youth Camp, Anderson, 60, had a powerful encounter with God on the last night of camp during praise and worship. A woman, whom she had never met approached her and declared, "The Lord told me you have two secret desires, and He is going to fulfill them." Immediately afterward, a man, another stranger, came up on the other side of Anderson and said, "All you have to do is stand."
"I had never told anybody my secret desires," says Anderson. "The first was to walk, and the second was to dance before the Lord."
As much as she wanted to believe what the man and woman told her, Anderson struggled with fear and unbelief. What if she tried to stand and couldn't? Teens in her youth group had prayed for her many times before, with no apparent results, and she didn't want to disappoint them again.
In faith, she decided to stand. As she did, she placed her hands on the chair in front of her. She began to sway back and forth in time to the music, in her own way, dancing.
After camp, however, Anderson struggled with doubt and unbelief for months. Did God really heal her? Would he really help her walk if she took the first step?
In March the following year, Anderson promised God that she would start walking if He helped her. She wheeled her chair outside to a roundabout, turned to her caregiver, and said, "Bring me my walker."
As she rose from her chair, Anderson sensed the Lord telling her if she took the first step, He would carry her the rest of the way. She decided an active lifestyle would help.
She started waking up at 5 a.m. to walk daily. After downing a protein shake, she walked around her neighborhood and prayed to God as she went. Before long, she transitioned from a walker to a cane. Over time, she exchanged her cane for a rollator, a walker with wheels, that enabled her to move faster and cover more distance in less time. Eventually, Anderson walked four miles a day. She also joined a gym.
Once over 300 pounds, Anderson is now down to a healthy weight. God not only has enabled her to walk, but He also has healed her from diabetes. Before she took five insulin shots a day. Her doctor says there is no further need for insulin.
Anderson's healing came over time, with many in the church pitching in to help as she faced obstacles and disappointments. She also required surgery to remove the tumors from her spine. Her journey hasn't been easy, but she chose to persevere.
"We don't know why things happen as they do," Anderson says. "But it's important to stretch ourselves within our limitations and then fall into the arms of a loving Father."