A Zeal for Youth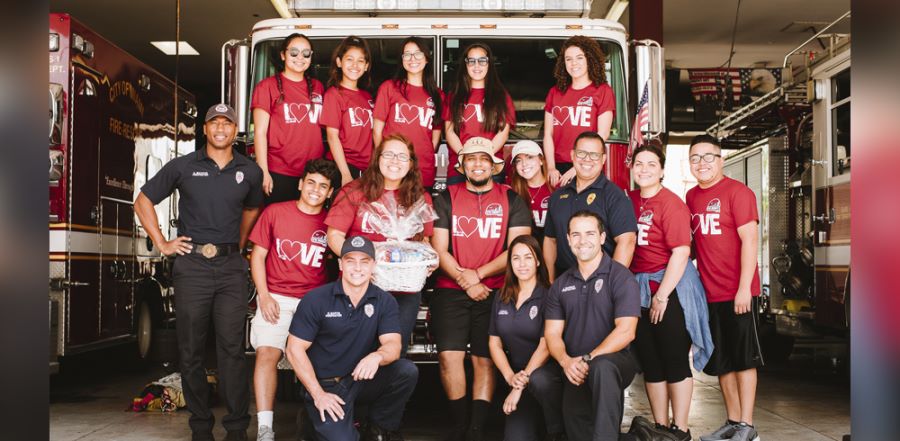 Don't miss any stories. Follow AG News!
When it comes to her passion for mentoring young people, Melissa A. Gutierrez lives and breathes 1 Timothy 4:12. The well-known Scripture verse says, "Don't let anyone look down on you because you are young, but set an example for the believers in speech, in conduct, in love, in faith, and in purity."
An ordained Assemblies of God minister and an endorsed U.S. Missions AG
chaplain
, Gutierrez works at the University of Miami, providing individual and family therapy to adolescents (ages 11-18) who self-harm.
In addition, Gutierrez, 28, is assistant pastor/youth pastor at
Celebration Church International
(CCI) in Miami, as well as sectional youth coach overseeing youth ministries across churches in Miami for the AG's
Florida Multicultural District
.
Lissbet Hernandez, 17, says Gutierrez has made a great impact on the youth at CCI.
"She is a clear example of what a woman of God should be like," Hernandez says. "She has always guided me to grow closer to God and pushed me to grow in the ministry."
Diannis E. Barban, 24, felt compelled to approach Gutierrez at age 15 after a sermon convinced her she needed more of a deep relationship with God.
"Since then, I've see God use her to enlighten spiritual truths and make them accessible to young people like me," she says. "The most powerful message I've received though, is her life when she's not in the pulpit because she takes the time to truly love this generation."
Gutierrez, who is single, began leading the youth ministry at CCI at 16. She has ministered to thousands of youths throughout churches in Florida and Nicaragua, Honduras, Cuba, and Puerto Rico through missionary trips, youth events, leadership trainings, and pastors' kids gatherings.
Gutierrez has been diligent in studying to show herself approved unto God's work. She studied for four years at the district's
Multicultural Theological Institute
, and earned a bachelor of science as well as a master's in mental health counseling, both from the University of Miami. She is pursuing a doctorate in counseling psychology from the University of Miami.
Despite all her formal education, it is Gutierrez's passion in mentoring young people that drives her.
"I'm believing for a mighty move of God over youth in this generation, and we are ready to be mentored by great men and women of God," she says. "We are here to learn and to listen."
Gutierrez's parents, pastors Alex and Yadira Gutierrez, are the founders of CCI, an AG congregation.
Betty Zaldivar, associate pastor at Ignite Life Center in Gainesville, Florida, has worked closely with Gutierrez's parents in reaching youth through the district's events.
"I've seen Melissa develop as a minister and professional," says Zaldivar, 59. "She continues to do great things for God's glory. She has overcome health issues and enormous challenges, but nothing is stopping her."
Gutierrez was diagnosed with cancer in 2013 when she was 20.
"God did a complete miracle in my life," she recalls. "But the cancer returned in 2019 in my chest and neck. A year after that, the Lord completely healed my body and I am cancer-free again."