A Zealous Missionary Convert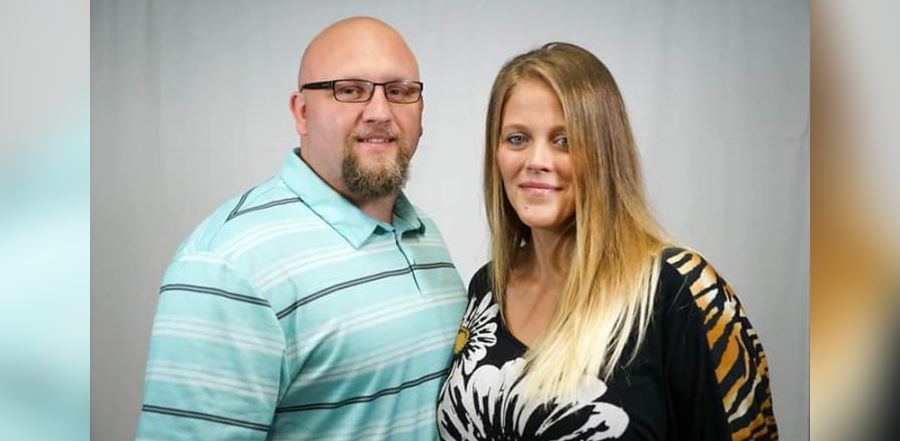 Don't miss any stories. Follow AG News!
Ever since childhood, no one has ever accused Nathaniel "Zippy" Dirkes of undertaking any endeavor halfheartedly.
His life started going off the rails in 8th grade, when he smoked marijuana before and after school in Newport, Kentucky. He concocted sodium chloride bombs that blew up toilets and sinks at Campbell County Middle School. Despite seven investigations, police never gathered enough evidence to find him guilty. He stole everything from field trip money to cash from purses of 15 teachers. He threw books, chairs, and chemicals out a third-floor window after locking the science teacher in a closet.
His father, Joe, then enrolled Zippy in a Catholic school in an effort to instill more discipline, but that didn't work. The school suspended Dirkes after he knocked a classmate unconscious. A Catholic church barred him from entering its premises again after he irreverently sounded off to a priest while receiving Communion.
"I was a horrible kid," admits Dirkes, now 34. "I was manipulative and vindictive. I knew what I was doing was wrong, but I didn't care."
His apathy stemmed in part from a lack of relationship with his mother, who went to prison when Zippy was only 8 years old after her conviction for first-degree murder. He credits his father, Joe, an Air Force pararescue jumper, with showing tough love through his ordeals and not enabling him. Zippy's travails didn't abate.
"I thought if I acted out, people would respect me," Dirkes says.
Even though he had the lowest grade point average among 8th graders in his school, Dirkes didn't flunk; the teacher didn't want him back in class for another year.
Although placed on probation for 2½ years after being convicted on second-degree criminal mischief, Dirkes avoided incarceration.
Expelled from school for good at 17, Dirkes ran the streets in Newport and began drinking alcohol excessively. He entered the U.S. Navy, figuring the regimented military life could fix him.
"But I still had problems I hadn't dealt with," Dirkes says in retrospect. The Navy discharged him after he split another sailor's head open.
Soon after his discharge, Dirkes faced his third driving while intoxicated offense. In 2010, at the age of 23, he overdosed on a combination of the antipsychotic drug Seroquel and Ambien, a sleep disorder drug. He revived at a hospital only following a third adrenaline injection.
Afterward, Dirkes learned he had stage 3
Ewing sarcoma
abdominal cancer. He endured a year of chemotherapy. His life continued a downward trajectory.
"I was kicked out of every bar, restaurant, and store around," Dirkes says. "Even homeless camps kicked me out."
On May 16, 2012, Dirkes put a .38-caliber pistol to his head and pulled the trigger five times. Nothing happened.
He then aimed the gun into the air, fired twice, and saw bullets come out of the chamber.
Dirkes quit drinking and drugging the next day and has been sober ever since.
FOOTBALL CONNECTION
Throughout his life, football proved to be the one area where Dirkes excelled. Ultimately he played semipro football for the Cincinnati Falcons as well as for
Louisville Xtreme Football
, an arena league team. Dirkes, at 6 feet, 2 inches tall and 275 pounds, played defensive lineman, offensive lineman, and linebacker.
In September 2013, Dirkes accompanied a cousin to
Lord's Gym Ministries
in Covington, Kentucky. There he bumped into
Kevin M. Johnson
, who had been his 8th grade football coach.
"Zippy was a troubled kid, to put it mildly," remembers Johnson, who is on the pastoral staff at New Hope Christian Center in Newport. "He was the kind of kid most people ran away from."
However, Johnson befriended Dirkes, who he recalls as the hardest-hitting kid on the team. Johnson tried to teach spiritual principles to the youth. Dirkes says Johnson was the only person who provided a ray of hope to him during 8th grade.
The two lost touch after the football season. But when Dirkes saw Johnson at the gym 12 years later, he immediately began to cry and unpacked his woes. Johnson served as chaplain at the gym, where he conducted daily devotionals.
Johnson began mentoring a more-receptive Dirkes all over again.
"I recognized that God had brought this young man back into my life to disciple him," says Johnson, 49. "He was so raw and unchurched, but he was hungry for the truth."
Within a couple of weeks of the reunion, Dirkes accepted Jesus as Savior, and soon after that he was baptized. For three years, Johnson invested in the relationship, meeting with Dirkes daily. Johnson's pupil initially had a great deal to learn about stopping foul language and respecting women as more than sex objects.
Dirkes started attending
Christ's Chapel
, an Assemblies of God church in Erlanger, Kentucky. There he met his future wife, Liz.
As a result of the chemotherapy he endured, doctors told Dirkes he never would be able to father children. Zippy and Liz have five children, four girls and a boy: AIyana, Ezekiel, Delilah, Naomi, and Trinity.
Despite his past escapades, once sober and full of faith, Dirkes channeled his energies into work. Within six weeks of starting work at
Worldwide Flight Services
, a freight cargo company, he became a supervisor. He then advanced to shipping supervisor at
Wayfair
, an e-commerce store that sells furniture. Because of his zeal for work and his knack for forming trusting relationships, Dirkes kept receiving promotions. He repeatedly motivated his workers to process materials faster than any other team in the companies.
FULL-TIME MINISTRY
In 2020, Dirkes turned down an offer to be a warehouse operations manager at an annual salary of $106,000. He decided to become an AG U.S. missionary instead, serving with
Church Mobilization
.
"Many people told me I was called to ministry, even before I said yes to Jesus," Dirkes says.
Looking back, Dirkes sees the Lord's hand of protection on him during his drunk driving episodes, which could have led to his death or the death of others. He also believes the Lord kept him from being imprisoned for potentially 25 years on drug and theft charges.
As an overachiever, Dirkes finished his
Global University
studies in four months and raised his budget itinerating in only eight weeks — a process that often takes new missionaries a year.
Dirkes felt called to minister outside the four walls of the church, and in September 2020 he moved to Phoenix. He is senior pastor of
Urban Outreach
.
"We minister to the homeless, pimps, prostitutes, gang bangers, thugs, and youth in urban areas," the energetic Dirkes says. In the past year, he and the
enthusiastic team
around him have helped more than 300 people living on the streets be placed into discipleship homes. Teams from 10 Phoenix-area churches are part of the outreach efforts.
Eugene Moore II, 43, is outreach director at Urban Ministries. He credits Dirkes with investing in him daily with scriptural instruction and for helping him obtain ministerial credentials through Global University.
"It's been an amazing journey walking with Zippy," Moore says. "I've been around church people my whole life, but I've never had someone mentor me like this. He has the passion to not only save people, but to disciple them."
Moore, who is an AG U.S. missionary serving with Church Mobilization, says he can relate to the people he's ministering to because he has been homeless, addicted to drugs, and incarcerated.
Johnson now serves as vice president at Urban Outreach Phoenix. He is grateful that Dirkes is channeling his energies and boldness into helping those living on the streets.
"Zippy is tailor-made for this mission field because of the lifestyle he once lived," Johnson says. "He can connect with anybody in the trenches. He can speak their language and relate. Because he knows what liberation from God is like, he wants others to have that same experience."