AG Marriage Encounter Offers First Responders Event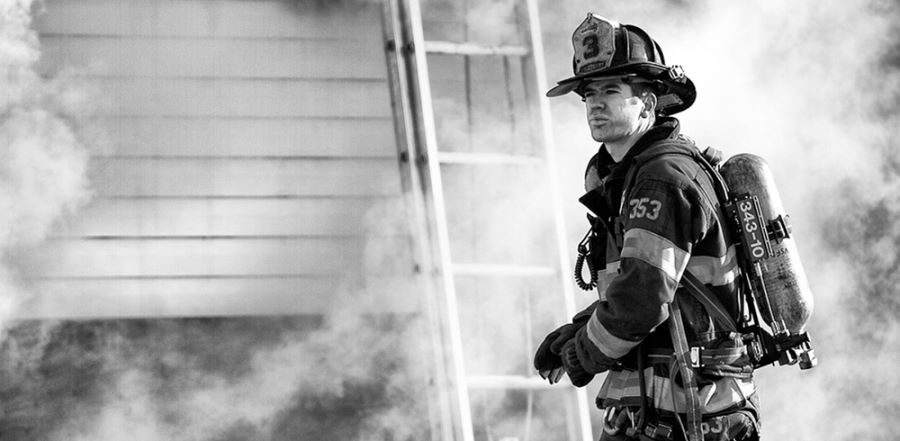 Don't miss any stories. Follow AG News!
They are America's unsung heroes -- firefighters, law enforcement officers, EMTs; men and women who regularly put their lives on the line to save others. But as Assemblies of God Marriage Encounter national directors Mark and Becky Rhoades have learned, the sacrifices first responders make frequently include losing their own marriages and families to divorce.
In an effort to make a difference, the Rhoades are offering Marriage Encounters' first-ever event specifically for couples where one (or both) is a first responder, including law enforcement officers, firefighters, EMTs, and others on January 29-31 in Springfield, Missouri. The three key presenters for this event are experienced first responders (police officer, firefighter, and police chaplain) who can relate first hand to the issues first responders and their spouses often experience.
A quick search of the Internet reveals some of those challenges include odd and extended hours, the regular exposure to traumatic situations, the surge of adrenaline followed by bouts with depression, and simply being able to find healthy ways to "detox" from high-stress situations -- which all place a heavy burden on first responders' families.
Gary Allen, who served as an AG minister and counselor for 28 years, a naval reserves chaplain for 30 years, and a police chaplain for 17 years, in some instances, simultaneously, explains that first responders often work with "horror" situations that are difficult for a spouse to understand or know how to help his or her spouse cope with.
"There are interesting personality dynamics that develop in many emergency responders," Allen observes. "For example, first responders are typically incredibly compassionate individuals driven to take care of others, but are hesitant to put the same amount of energy into their marriages because they just want to come home and relax and detox -- in other words, by the time they arrive home, their compassion 'reserve' is running on fumes or is totally exhausted."
Col. Ron Replogle, who recently retired (May 2015) as superintendent for the Missouri State Highway Patrol, says he knows the extreme stress law enforcement officers experience and its impact upon their personal lives and families.
"There is no greater need for Marriage Encounter than in the law enforcement community," says Replogle, who logged a total of 31 years with the state patrol and attended First Assembly of God in Jefferson City. "After being with the patrol for 8 years, my wife and I personally attended a Marriage Encounter in the early 90s, and it helped our marriage immensely."
"The model for this Marriage Encounter is similar to any Marriage Encounter event," Allen acknowledges, "but having people who are also first responders to lead this event, they personally understand the landscape, vocabulary, and emotional stressors these marriages are experiencing."
Mark Rhoades explains that the presenters will openly share the difficult truths of their stories as first responders and its impact upon their lives and marriages -- truths that those in attendance will be able to readily identify with.
"First responders often become a tight-knit community where a spouse who is not a first responder can feel left out," Allen says. "I believe through Marriage Encounter couples will not only see their marriages improve, but also have the opportunity to see they're not alone and perhaps even develop support relationships among each other."
Replogle agrees. "The lines of communication and understanding in a marriage need to be strong, for the benefit of the first responder as well as the marriage," he says. "I would strongly encourage any law enforcement officer or other first responder to look at Marriage Encounter as a great tool to establish or improve those vital lines of communication within their marriage."
For more information about the First Responder Marriage Encounter, click this link.