AG Minister Shot by Gunman Six Times Miraculously Survives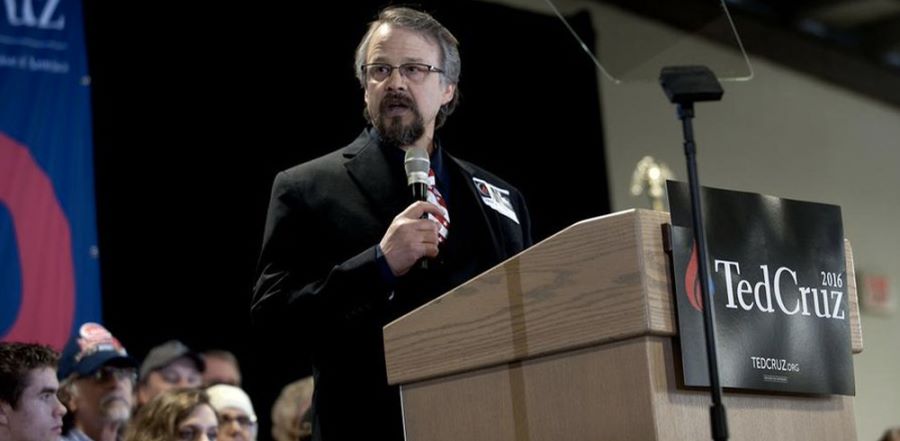 Don't miss any stories. Follow AG News!
(March 9th follow-up article available here)
Pastor Tim Remington, a minister in the Assemblies of God Northwest Ministry Network, who had led the invocation prayer during a campaign rally for presidential hopeful Ted Cruz on Saturday, was shot six times as he was unlocking his car and preparing to leave the church's parking lot Sunday afternoon, March 6.
The lead pastor of The Altar Church in Coeur d'Alene (pronounced Cor-da-lean), Idaho, Remington and his wife Cindy had come to the area about 20 years ago with a burden for those with addictions. The couple began the Good Samaritan Rehabilitation program, with Tim Remington also being senior pastor of The Altar Church.
John Padula, outreach pastor for the church, says it's nothing short of a miracle that Remington survived the attack.
"Pastor Tim was one of the last ones to leave the church. As he went to unlock his car, the gunman (identified as Kyle Odom) got out of his car and stopped about 15 feet behind Pastor Tim and then fired 10 rounds from a .45-caliber handgun. He hit him once in the head, three times in the shoulder area, once in a lung (causing it to collapse), and once in the pelvis."
After that, Odom, later identified as a former Marine, got back into his vehicle and fled — and was later apprehended in Washington, D.C.
"You just don't survive something like that!" Padula says emphatically. "Ten shots from 15 feet away with a .45? No way!"
But according to the doctors, that's exactly what Remington is going to do. In fact, he's expected to be released and return home in just three to seven days. "The doctors said there's no way he should even be alive — it's more than a miracle!" Padula says. "They expect him to make a full recovery."
Yet now the story takes an unexpected twist. Last week, the court assigned a young man to the care of the Good Samaritan Rehabilitation program. The young man was slated to report to the program at 6 p.m. Sunday night, but as the attack on Remington occurred a few hours prior to that, he reported to the program this morning (March 7).
The young man is the cousin of the accused gunman, Kyle Odom!
Padula asked the young man's parents if they could contact Kyle Odom's parents so they could meet. At first, they hesitated, but finally made the call. Odom's parents met with Padula for prayer.
"I explained that we just wanted to love on them and pray for their son," Padula says. "We love him, there are no hard feelings — we want to see him come to salvation and all of us to be doing ministry together real soon."
Although that may sound like a hollow promise, Padula knows exactly what he's talking about. Padula is a graduate of the Good Samaritan program himself and knows there's hope for even the most lost of souls.
"I was a former meth addict," Padula explains. "But I went through the program and now, for the last seven years, I've been the outreach pastor."
Padula, who took courses through Berean (AG) and is currently taking online course through West Coast Bible, says that 27 of the 28 staff members at the center are Good Samaritan graduates. Currently they have three men's programs and one women's program, with eight people in each and a total of 100 people in housing, waiting to enter the program.
"We have seen more than 1,700 men and women graduate from the program over the years," Padula says. "With many coming back to check in with us at the church from time to time to see how we're doing."
However, Padula admits there is some uncertainty before them: Remington will be bound to a wheelchair for some time as he heals and then goes through physical rehabilitation.
"We have three different services on Sundays that run a total of about 500 to 600 as well as the Good Samaritan program — Tim is key to both of these ministries," Padula says. "I'm not sure exactly of all of our needs, but just as we trust God to heal Tim, we'll trust Him for provision as well!"
Image courtesy of @DarleneHBrook (Twitter)