AG News Launches Podcast Series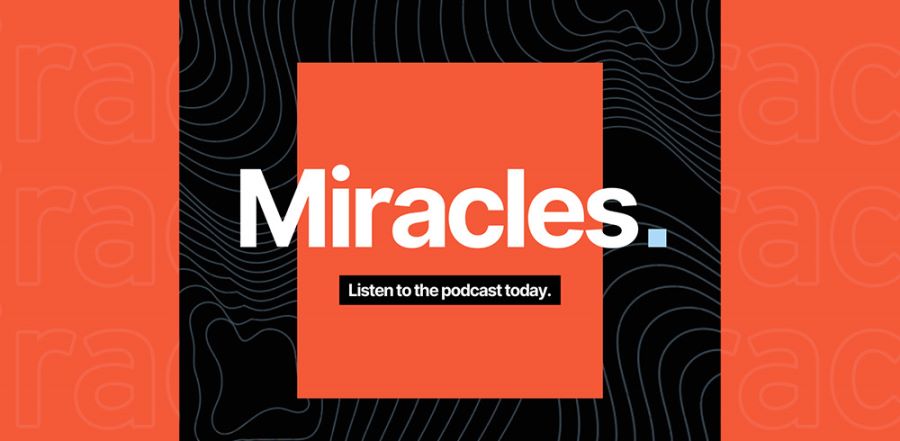 Don't miss any stories. Follow AG News!
Multiple times a month — if not a week —
AG News
has posted miraculous stories that share how God has intervened to heal, protect, provide for, or in some way display the Holy Spirit's miraculous power. But coming this Wednesday,
AG News
will begin offering a seven-episode podcast on the miraculous.
"Our Season One podcast theme is 'Miracles,'" states Mark Forrester, Communications director for the Assemblies of God. "In this season, listeners will hear stories of the deaf hearing, death being turned to life, and God moving in unexpected and extraordinary ways."
Although
AG News
has new article posts online daily (news.ag.org), Forrester says that not only does the audio format offer people inspirational listening during drivetime, exercise, or virtually any setting, the roughly 30-minute weekly podcasts permit listeners to gain additional details and insights than when reading the articles.
"For each miracle story we've shared in
AG News
, our writers have many more details which cannot fit within an article — the podcast changes that," Forrester says. "And hearing the voice of someone describe what God has done in his or her life also adds a component to these testimonies that can be difficult to convey in writing."
Jamie Morgan
, longtime pastor, evangelist, TV host, and member of the AG Prayer Committee, will be Season One's moderator.
"I am so honored to host the first season of the
AG News
podcast on the exciting topic of miracles!" Morgan says. "God is giving His people a fresh revelation that He is still a miracle-working God. The stories of each of these seven people who experienced a miraculous touch from Jesus will greatly encourage everyone who listens to believe God for the miraculous in their lives."
Forrester notes that for decades
AG News
has connected readers to amazing stories of what God is doing in and throughout the Fellowship.
"Now, spreading these stories by audio — in even greater detail — allows us to connect with our readers in a new way," he says.
Season Two, with a focus on what God is doing in and through the next generation (Next Gen), will debut this fall with seven more fascinating podcasts.
AG News
plans to release at least two seasons annually, with each season having a special focus, telling real stories of what God is doing throughout the Movement.
Listen to or download Season One podcasts on
Apple Podcasts
or
Spotify
.