AG Women Wage War Against Sex Industry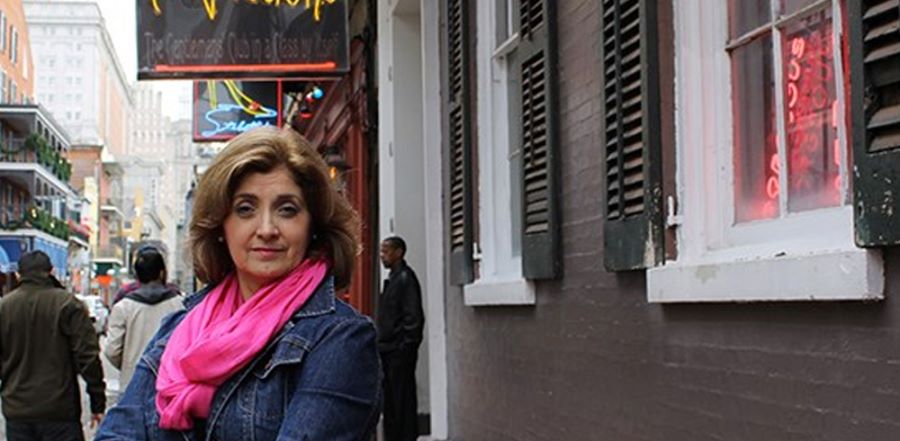 Don't miss any stories. Follow AG News!
God is raising up women leaders in the Assemblies of God to help minister to the mothers, daughters, sisters, and granddaughters involved in the sex and porn industry.  
"Their choices have been stolen from them," says Donna Engvall, missionary candidate with Assemblies of God U.S. Missions. "Their destinies have been hijacked."   
An ordained minister since 2006, Engvall is a member of All Nations Fellowship in New Orleans. In 2001, she founded Unashamed Love while attending the Brownsville Revival School of Ministry in Pensacola, Florida.  
Engvall and her team brought bagged lunches and performed acts of kindness to women on the streets, such as wrapping scarves around them on cold nights. The goal, Engvall says, was to build relationships and trust by showing them the love of Jesus Christ in the place of their suffering.  
She returned to New Orleans four years ago and now ministers with a team of volunteers on Bourbon Street.  
When God put the same call on Polly Bumgardner's life, she says she struggled because she found it to be scary, dark, and unfamiliar. But she surrendered, and visited her first club in November 2013.  
"I had all this love in my heart that God had put there," Bumgardner says. "I knew this was exactly what I was supposed to be doing."  
A member of Life Church Assembly of God in Williston, North Dakota, Bumgardner's mission field is nestled in the heart of the Bakken oil fields.  
"You have men and you have money," says Lead Pastor Chris Walstad. "We can't deny that we have an influx of trafficking and prostitution. Polly is truly the right key in the right slot."  
Bumgardner and her team of 12 pray and bring food twice a month to a residence that houses some of the local dancers. She has established close relationships with six of the women and regularly meets them for coffee or lunch.
"My role is to be God's love to them in a way that maybe they haven't experienced yet," she says.  
Love is the primary ingredient necessary, according to Jeanie Turner who began ministering to women in the streets shortly after she was saved 18 years ago.  
A member of First Assembly of God in Fort Myers, Florida, Turner and a group of four go into four local clubs once a month with a gift, a gospel message, and an invitation to attend a Bible study.  
A credentialed minister, Turner started One Way Out and has established three homes and a one-year program for those who want to exit the industry. The program is designed to meet practical needs of the women, including spiritual and financial guidance, life skills training, tutoring, drug and alcohol rehabilitation, and counseling.  
Four women graduated in February, and Turner hopes that 16 more will graduate this year, including Julie Weeks, a former drug addict and exotic dancer who met Turner while working in a club.  
Their paths crossed again a decade later as Weeks sat in the county jail facing two life sentences. She attended a church service led by Turner and committed her life to Jesus as Savior. Upon her release, Weeks entered the program, but six days before graduating she says her world fell apart after she returned to an unhealthy relationship. She reached out again to Turner, who gave her a second chance.  
Three months into the program, Weeks says her relationship with the Lord is in a better place than it's ever been, and she is confident she will graduate.  
"If I hadn't reached out to Pastor Jeanie and come back to the ministry, I don't know where I'd be right now," she says. "I feel blessed."  
Though not everyone is called to go into the clubs, Charissa Bowar, internship director for F.R.E.E. International , says all Christians can engage in prayer.  
This month, the organization will launch a prayer initiative . Based on Psalm 141:1, individuals can enter into a 41-day prayer journey for a woman working in the sex industry and receive weekly encouraging emails and updates.
With its connections to brothels, strip club ministries, search and rescue ministries and safe houses across the country, the organization has the names of 70 women who need prayer.  
"Anyone who is on the front lines understands what a spiritual battle this is and that miracles are needed to soften and transform hearts," Bowar says. "That's something that you get by engaging the heavenlies."
Pictured: Donna Engvall, AG missionary candidate and founder of Unashamed Love