AG Worship Leader Advances in National TV Competition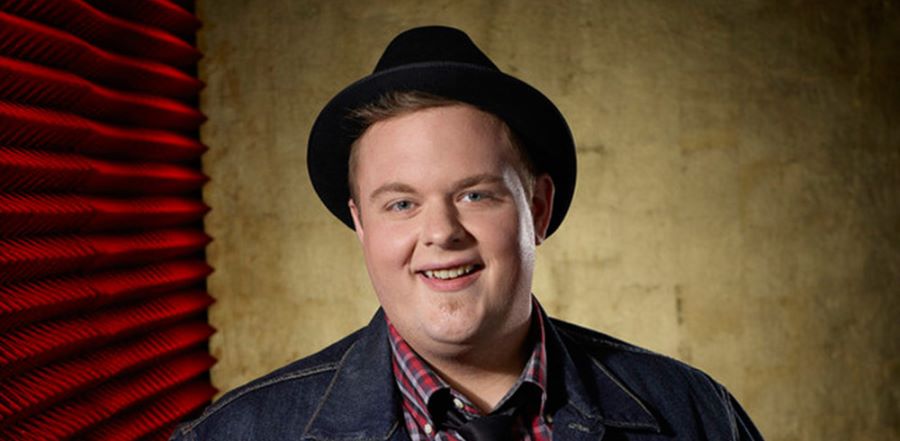 Don't miss any stories. Follow AG News!
A worship leader from an Assemblies of God church in Ohio is among the final dozen vocalists still competing in the eighth season of The Voice, which airs Mondays and Tuesdays on NBC.
Brian Johnson, 24, of Cleveland, is still alive in the competition that started with scores of hopefuls in a quest to be named "The Voice," which concludes in May with a $100,000 grand prize and a recording contract. Johnson is a worship leader at Journey Community Church, an AG congregation in Fairview Park, Ohio.
Three AG National Youth Ministries Fine Arts Festival students have been eliminated from competition. They are Lexi Dávila, 17, of Lorain, Ohio; Josh Batstone, 18, of Fulton, New York; and Jacob Rummell, 19, of Hartville, Ohio. 
Johnson's fourth audition landed him a spot on the show. He says he has a lifelong love of music, but set it aside after a negative experience in the middle school choir. Johnson says other students bullied him because of his obesity and he grew insecure.
He returned to music while attending Cedarville University in Ohio and started a band called The Rescued. Johnson planned to move to Nashville, Tennessee, to pursue a career in music, but put his dreams on hold when his father, Don, was diagnosed with multiple sclerosis. He moved home to help his father and married his high school sweetheart, Kellie.
"My dad has always believed in my ability to sing," Johnson says. "It was really fulfilling to have him be a part of this process."
He still hopes for a professional career in music.
"God's been so faithful in providing opportunities to achieve those dreams,"  Johnson says. "Every single time that I've been knocked down, I've been one step further to becoming a better singer."
Lexi Dávila, a junior at Marion L. Steele High School in Amherst, Ohio, is a member of her school's concert choir and singing group, the Madrigals. Although she describes herself as shy, she decided to audition for the show at the urging of her uncle. Lexi sang "Dreaming of You" by Selena as a tribute to her grandfather, whom she sang to in Spanish shortly before he died.
Her parents, Nelly and Roberto, and her older sister, Amanda, joined Lexi at her audition. Lexi also has three younger sisters, Angelica, Analise, and Adriana. Lexi says her singing talent comes from her mother.
"She taught me everything I know about music," says Lexi, who was eliminated Tuesday.
Nelly and Lexi lead worship together, sometimes in Spanish, at Crossroads Christian Center, an AG church in Oberlin, Ohio. Her uncle, Santo Dávila, is lead pastor.
Lexi joined Fine Arts at 12 where she befriended Rummell. Lexi says they are among many contestants who started out singing in church. A few even have led worship during tapings of the show.
She says she found singing in front of four well-known judges and being in California among other musicians to be scary. But Lexi says she is enjoying herself and gaining confidence. She plans to attend college and pursue a career in music.
Rummell was at a crossroads between college and a music career when he says God opened the door with The Voice. His parents, Dan and Dee, and sisters, Nicole and Rachel, accompanied him to audition. He and Rachel were adopted after Nicole was born with a rare metabolic disorder.
Rummell was nine when he sang his first solo at Akron (Ohio) Springfield Assembly of God. He joined Fine Arts in seventh grade, where he met Lexi Dávila, and participated in musical theater, show choir, and advanced choir in high school. Rummell was eliminated on March 30. He plans to pursue a dream of performing on one of the shows on the Disney Channel.