AGWM, Chi Alpha Relief Partnership Brings Remarkable Opportunities to Sri Lanka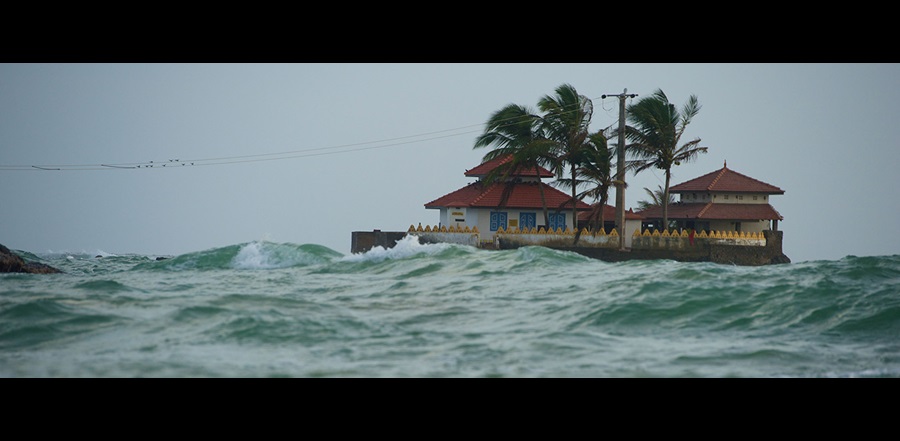 Don't miss any stories. Follow AG News!
The following report was submitted from the field by an AGWM team member.
The tiny Southern Asian island nation of Sri Lanka has been hit with what seems to be more than its fair share of natural disasters over the last decade. Since the tsunami of 2004, Sri Lanka has undergone the end of a tumultuous civil war, a significant loss of life with flooding and landslides during the 2016 monsoon season, and more deaths caused by the massive landslide of a landfill just months ago. The Sri Lankan people are resilient; but as the rains began to pour throughout the Ratnapura district; hope began to wash away. Then a Chi Alpha team from University of Arkansas Little Rock arrived.
The team was still in the U.S. waiting to board their flights for a missions trip as international news channels reported thousands of homes were being destroyed and lives were already being lost as a monsoon swept across the island. When they arrived in Sri Lanka, the Chi Alpha team shared with our team members their desire to help with relief work [Chi Alpha is a part of AGUSM].
Many potential risks must be weighed before taking 14 college students into any flood-prone area. There was a very limited supply of fresh water and food in the affected areas. After two days of prepping and gathering enough water to supply the team for five days, as well as over 100 pounds of rice and dried goods, we embarked on a God-given opportunity to serve people in desperate need.
Partnering with the local Assemblies of God church in one of the most devastated areas, the team brought a vanload of food to supply flood survivors with meals during the initial response. They helped clean flood-affected schools so children could return as soon as possible. Books, desks, computers and supplies were in complete ruins. Stagnant water within buildings spawned dangerous Dengue-carrying mosquitoes.
We could never have imagined the unprecedented response to this outreach. The AGWM and Chi Alpha team members were invited by the Sri Lankan government into a prominent Buddhist temple to share stories of truth, encourage, and, most importantly, share the love of Christ with refugees of the flood. The local pastor, who has served this highly-persecuted area of Sri Lanka for over 25 years, was astounded at the barriers that were broken down by the team's simple acts of love and service.
The week after the Chi Alpha team completed their relief work, the Ratnapura newspaper wrote that a team had come all the way from America to serve flood-impacted villages by cleaning up local schools. The partnering pastor was overjoyed with the positive effect the team had on his relationship with community leaders and on the public perception of Christians.