AGWM, Convoy of Hope, Partner in Haiti -- BNSF Ships 11.8 Million Meals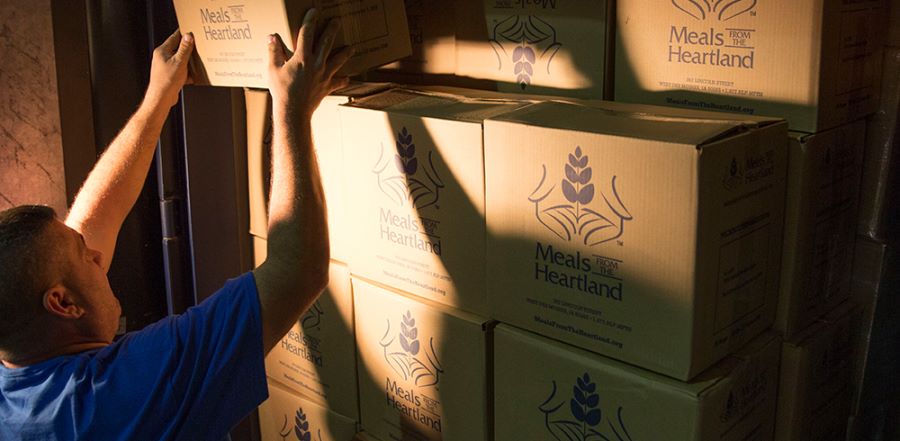 Don't miss any stories. Follow AG News!
As the need for food in Haiti continues to grow in the aftermath of Hurricane Matthew, AG World Missions' partner Convoy of Hope has been working to ship 11.8 million meals and other relief supplies to Haiti. The meals are designed to provide calorie-dense nutrition as each rice and soy meal also includes added vitamins, minerals, and dried vegetables.
The sustained relief efforts by Convoy of Hope and AG World Missions also rely on volunteers from Haiti's 225 Assemblies of God churches. Contributions through the "AGWM/COH Disaster Relief" fund at www.giving.ag.org are helping to underwrite the project.
Despite this existing network, a logistical question complicated the project — how to efficiently and quickly transport 1,000 tons of aid from Springfield, Missouri, to Port Everglades, Florida? Burlington Northern Santa Fe (BNSF) railway has provided that much-needed link in the project.
"Thanks to the hard work of dozens of BNSF employees and our partners, we were able to coordinate the drayage and secure the containers and other assets needed to carry the supplies for their long journey," says Doug Langston, assistant vice president of marketing equipment for Business Unit Operations for BNSF. "All of that hard work paid off and our relief train left a day earlier than originally scheduled."
The task required 45 sea-worthy shipping containers, truck chassis, trucks, drivers, an ocean carrier, coordination with customs officials, and the cooperation of other railroads. Along with the 11.8 million meals shipped through BNSF — which is in addition to 5 million meals Convoy of Hope had previously sent — hygiene kits, cleaning supplies, and tarps were included in the shipment.
In addition, 10 of the 40-foot shipping containers, which were purchased by BNSF for Convoy's use, will remain in Haiti. The containers have many uses, and are prized as shelters and for storage as their construction and durability are far superior to that of many homes and shelters in Haiti.
The containers set sail on Oct. 23 and arrived Oct. 26 in Port au Prince, Haiti. Convoy of Hope Disaster Services Team with Mission of Hope, a key partner with Convoy in Haiti, and AGWM missionaries will distribute the meals after the containers clear customs.
"There are no words to describe what the hurricane has done to this land, or more importantly, to its people," says AGWM missionary Richard Green. "We've spoken with a lot of locals, and what they are going through is just heart wrenching."
"Strategic partnerships are vital to our work in helping those who are suffering," says Hal Donaldson, president of Convoy of Hope. "Thanks to BNSF, AGWM, Mission of Hope, and other partners, we can provide nutritious meals for families and children as they rebuild their lives in some of Haiti's hardest hit communities."