Acts 6:4 Conference Inspires Attendees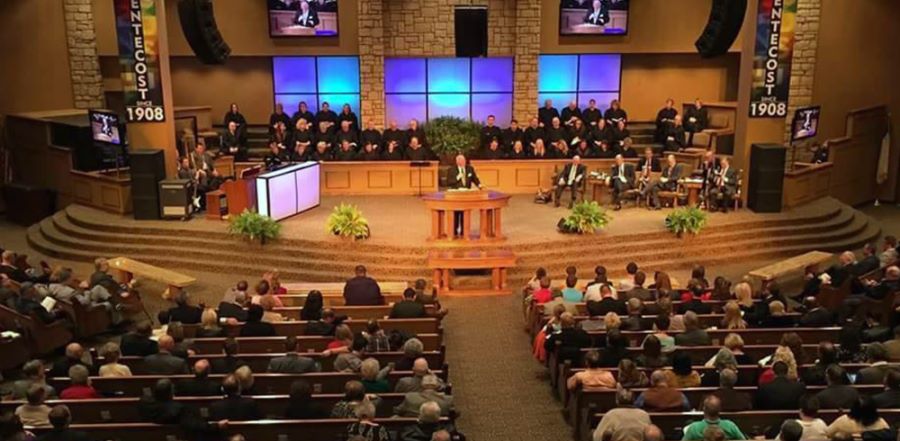 Don't miss any stories. Follow AG News!
More than 1,000 people from around the country gathered this month at Van Buren (Arkansas) First Assembly for the Acts 6:4 Conference.
The conference is an annual grassroots gathering of Pentecostal ministers and laity who uphold the biblical truths and spiritual experiences defining attendees as part of an end-time global movement. The foundational verse on which the conference is based declares, "But we will give ourselves continually to prayer, and to the ministry of the Word."
"Acts 6:4 is an awesome way to get your year started off on the right foot and in a positive direction," says Don Nordin, lead pastor of Christian Temple Assembly of God in Houston. "The prayer time was spiritually charged, the preaching inspiring, and the fellowship uplifting."
Services of the three-day gathering commenced Jan. 6 with keynote speaker Thomas Trask, former general superintendent of the Assemblies of God, delivering a message on "Handling the Sacred."
Trask led prayer meetings throughout the conference. Other speakers included West Texas District Council Secretary/Treasurer Billy Nickell, Adonna Otwell of Southwestern Assemblies of God University, North Texas District Superintendent Rick DuBose, and West Texas & Plains District Superintendent Ezequiel Pecina.
The conference culminated in a powerful move of the Spirit of God as His presence electrified the sanctuary during praise and worship, leading into the conference's closing message, "Jude," by former AG Assistant General Superintendent Charles Crabtree.
Praise and worship leaders included Gary Grisham of the host church; Jeremy Smith of Central Assembly of God in Haughton, Louisiana; evangelist Chresten Tomlin; gospel recording artist BJ Vavasseur; Brian McDonald of Faith Assembly of God in Texarkana, Arkansas; and Brian Daniel of Life Church in Abilene, Texas.
"It was refreshing to see the manifest presence of God working through people and seeing deliverance, salvation, and people filled with the Spirit," says evangelist Ken Harris. "Pentecost is real."
"The 2015 Acts 6:4 Conference was like an oasis in a hot, dry, dusty desert," says host pastor Bobby L. Johnson of Van Buren First Assembly. "The Holy Spirit covered the entire conference like a warm blanket and the meeting was a game changer for hundreds of people. Thank God for taking us back to our roots."
Johnson noted many attendees reported receiving physical healing. Northpoint Bible College and One Child Matters  provided free luncheons. Services, including praise and worship, can be found here.
Next year's Acts 6:4 Conference is set for Jan. 5-7, 2016, again at Van Buren First Assembly.