Addict to Pastor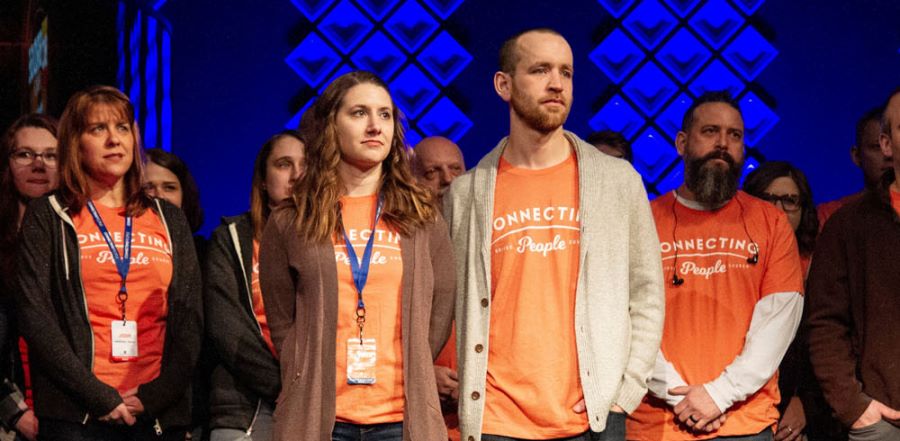 Don't miss any stories. Follow AG News!
At the end of a downward, drug-fueled spiral, Tyler Paul Wolfe overdosed for a second time. He had overdosed on heroin earlier, saved only by a roommate with an anti-opioid naloxone kit. When he gasped back to life the second time, God awaited.
"This time there was no Narcan, no cops, no paramedics," recalls Wolfe of the 2009 incident in the back seat of a car in a parking lot. "I woke up gasping for air, blood running down my arm from the needle, and a voice in my head tormenting me with what I'd become: You're a liar, a junkie and a thief. You're homeless, no one trusts you, no one really loves you."
But soon, Wolfe heard another message, one of compassion rather than condemnation.
"This time, I had this crazy sense of hope," says Wolfe. "In my mind, I heard what I now understand to have been the voice of God saying to me, You're worth it."
Born into a God-fearing family in Janesville, Wisconsin, Wolfe nonetheless got involved first with marijuana at age 12 and then cocaine. He tried heroin for the first time at 17 and soon became hooked. Relatives put him into a rehabilitation program, but he left after three days.
Over the next four years, he added alcoholism to his addictions, while stealing to feed his heroin habit. Then came his parking lot epiphany, prompting his crawl out of his personal abyss.
"When I was ready to get my life right, I went to my parents' house, rolled up my sleeves and showed these [needle] scars on my arms to my mom," Wolfe remembers. "I told her I needed help."
She called Todd W. Pope, then associate pastor at New Life Assembly of God in Janesville. Pope met with Wolfe, whom he knew from his troubled teen years in the church's youth group — before Wolfe dropped out of high school and embarked on his long slide into drug use.
Pope secured a bed for Wolfe in a yearlong substance abuse program at Minnesota Adult & Teen Challenge. The youth quickly committed his life to Christ. Wolfe pleasantly stunned Pope the next time next he saw him.
"He got a weekend pass and came by the church," Pope recollects. "When I saw him, his countenance was just so different. He was a transformed man."
Wolfe transferred to Adult & Teen Challenge of Wisconsin, where he helped others struggling with their addictions (Teen Challenge is a department of U.S. Missions). Through the AG Wisconsin/Northern Michigan Ministries Network, he completed a two-year Assemblies of God ministry credentials program via Global University.
He then became youth pastor at Waupaca First Assembly of God. In 2015, Wolfe took on similar duties with Pope, by then senior pastor at Bridge Church in Waukesha, 120 miles to the south.
A year ago, when Bridge Church did a soft launch of a new campus in Oconomowoc, a growing city of 16,500 residents 20 miles northwest of Waukesha, the 30-year-old Wolfe agreed to become pastor.
Bridge Church-Oconomowoc officially opened in the Nature Hill Intermediate School auditorium on Feb. 17, with 100 attending, including Alyssa, Wolfe's wife of seven years, and their two young sons.
"Tyler has been finding ways to serve and talk to people about the story that God continues to write in his life," Pope says.
Wolfe stresses that the gospel message is far more compelling than his stereotypical addiction recovery tale.
"It is not a story of addiction, but one of redemption," Wolfe stresses. "I'm a proponent of Jesus, not just sobriety. I want people to walk away worshipping Christ after they hear my story. It's a relationship with Jesus that saves us."