Adding Bluegrass Pastures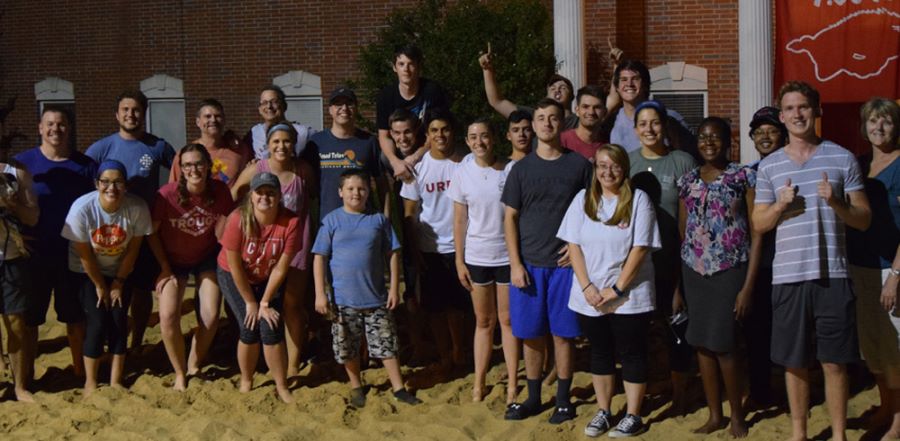 Don't miss any stories. Follow AG News!
Although he has served as the
Chi Alpha Campus Ministries U.S.A.
pastor at the University of Arkansas in Fayetteville for 31 years, Assemblies of God U.S. missionary
Ronnie L. Hoover
is adding to his ministry assignment.
At the request of national Chi Alpha leadership, Hoover agreed to serve as interim director of the
Kentucky Ministry Network
Chi Alpha Ministries beginning Aug. 1.
"After being presented with this opportunity, I read Genesis 12:1: The Lord had said to Abram, 'Leave your country, your people, and your father's household and go to the land I will show you,'" Hoover, 60, recalls. "I began to weep for the University of Kentucky students who would also respond to these words and take the gospel to the entire world."
Hoover
is passionate about reaching and empowering students with the Great Commission. He has helped plant 25 Chi Alpha chapters in both the U.S. and Latin America in his long ministry career. Hoover has been a credentialed AG minister since 1981.
The interim position does not necessitate relocation, so he will continue as the senior Chi Alpha missionary at the University of Arkansas. Hoover will be training, advising, and helping to raise up student leaders, as well as planting a pioneering team on campuses such as the University of Louisville, where there is no Chi Alpha ministry.
He has a track record of longevity and fruitfulness in ministry, according to Chi Alpha Campus Ministries National Senior Director
E. Scott Martin
.
"He is an advocate for the Holy Spirit and a conduit for the Holy Spirit," Martin says. "He stepped out in faith at the University of Arkansas in buying a fraternity house and turning it into a ministry center."
Martin notes that the 10,000-square-foot Chi Alpha House, built about 15 years ago and worth $1.2 million, is an impressive physical presence on campus.
"It's nicer than a fraternity or sorority house and has a sand volleyball court in the front yard," Hoover says. "We wanted to make the statement that Christians are fun." About 25 students live in the building, so it is an income-bearing facility that pays for itself.
"There have been thousands of students he's touched and team members whom he's impacted," Martin says of Hoover.
Justin Overton, 32, was involved with Chi Alpha at the University of Arkansas at Fort Smith more than a decade ago, when the ministry consisted of just three of his friends and him.
"Ronnie made weekly trips for six years to our campus to train us and our peers how to make disciples the way that Jesus modeled," Overton recounts. "I had never realized how easy it was to share Jesus with others until Ronnie trained us. Within the first semester of training, our group grew to over 50 students. Ronnie's passion and drive were contagious."
Overton now serves as U.S. Missions career associate and Chi Alpha campus pastor at the University of Arkansas in Fayetteville.