Addressing Needs in the Urban Core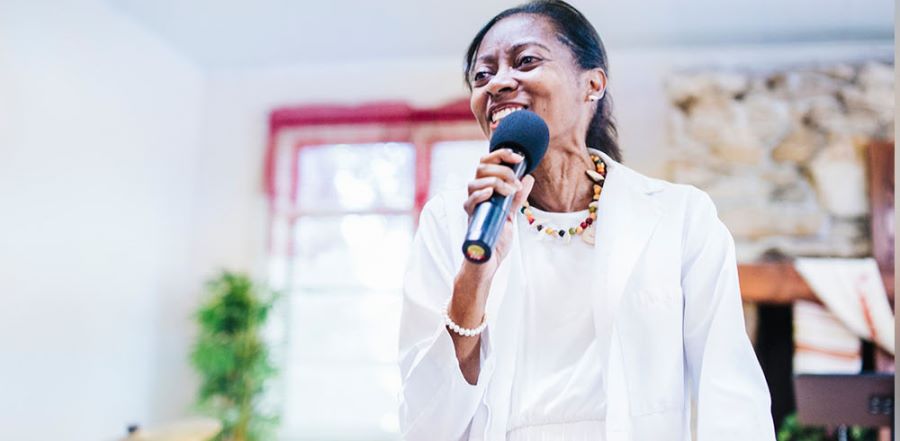 Don't miss any stories. Follow AG News!
W. Ruth Turner worked as a municipal civil engineer for Kansas City, Missouri, for 22 years before sensing God calling her into full-time ministry.
Turner, who had attended the Assemblies of God megachurch
Sheffield Family Life Center
, birthed a faith-based organization called
From Glory 2 Glory
that started as a prayer center.
"We have a burden to impact the urban core," says Turner, 57. "One of our primarily targets is the black male. There is so much black-on-black homicide in the urban core, not just in Kansas City, but across the United States."
Turner's ministry takes a threefold approach in dealing with multifaceted spiritual, social, and economic problems. Many difficulties in the city stem from drug addiction, alcoholism, and poverty, she says.
"We help them identify their life purpose and direction from God," Turner says. "We facilitate the development of a plan for success, including leadership skills, community, and hope."
Turner believes African-American males relate to her well because so many grew up in caring single-mother homes. It also helps that she worked for more than two decades in a profession dominated by men.
In addition, Turner serves as lead pastor of a small inner-city Assemblies of God congregation,
GreaterWorks Empowerment Church
. Turner and other leaders in the church recently completed training of four quarterly cohorts of the
Acts 2 Journey
designed to help local church leaders better impact their vicinity. The church currently meets in
Hillcrest Community Center
.
"Ruth sees the benefits of being a part of ministry," says Ermia Grandberry, a GreaterWorks Empowerment team member who oversees a prayer line at the church three days a week. "She's a good leader and a person you want to follow."
While funding is a need in the ministry, Turner sees prayer as a strength of the church. Participating in the Acts 2 Journey convinced her to build a prayer works initiative as a key strategy.
"We have all the ingredients of a healthy church to impact the community," Turner says. "Men in the community need holistic ministry, not just being told you can go to heaven when you die. They need to experience a little heaven on earth."
Chester Hall, 69, has known Turner since 2000, when she started a Bible study in her home and they both attended
Sheffield Family Life Center
. These days he is a ministry partner involved in internet, radio, and social media outreach.
"She makes a great difference in the community," Hall says of Turner. "She unites people together. She is a difference maker."
African-American males listen to Turner, in part, because of effective Pentecostal teachings, Hall says. Some men have been delivered of life-controlling issues through the ministry, according to Hall.
"So many men have come in there with addiction problems, physical problems, psychological problems," Hall says. "When men hear testimonies of divine healing, that brings them in."