Advocating for Patients and Staff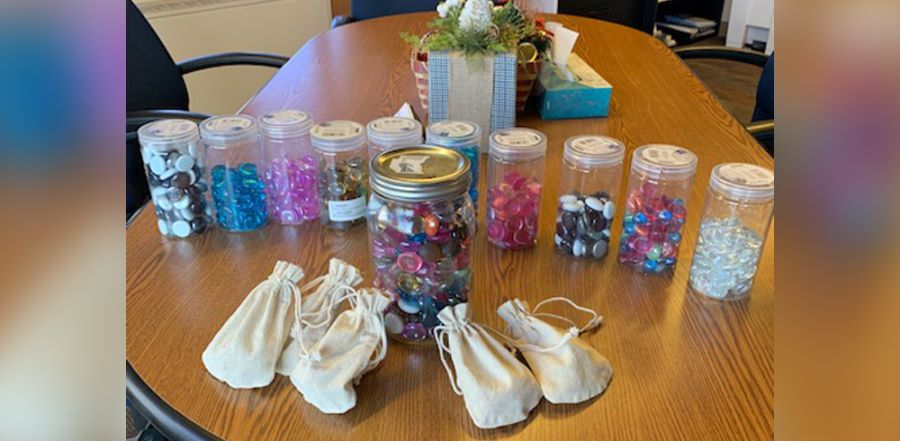 Don't miss any stories. Follow AG News!
Health care workers continue to deal with the effects of the
COVID-19 pandemic
. Nurses and doctors face new challenges every day, and hospital chaplains have found
new ways to minister
.
Gina B. Graves, 57, is director of pastoral care at the
Swedish Medical Center
(SMC) in Englewood, Colorado. The facility is a 400-bed level 1 trauma center, which currently doesn't allow visitors for patients with the coronavirus.
Graves leads a team of three staff chaplains and 20 lay volunteers. When the virus hit, other Colorado hospitals suspended all religious volunteers.
However, Graves fought for the volunteers' right to enter SMC. Part of her job is to protect the religious freedom and expression of patients in the facility. She says she's grateful to management for still allowing volunteers in the hospital to
offer encouragement
.
Graves, an endorsed Assemblies of God
health care chaplain
, and her team enter COVID patients' rooms with full protective equipment, including masks, gowns, and face shields. However, phone calls and FaceTime sessions have replaced the in-person meetings with patients' family members.
At first, Graves says it proved difficult to fully connect families in such circumstances. But she's had prayerful success in phoning loved ones of COVID patients to check on how they're handling the crisis.
"People are just so appreciative when you ask how they're doing," says Graves.
At the peak in April, Graves says the health care center housed 22 to 25 COVID patients in one unit and 16 to 20 in intensive care. The total number of cases had dwindled to half a dozen by mid-August.
SMC is not immune to the nationwide shortage of nurses. Nursing manager Hailey Coogan says nurses have to pull resources together to successfully care for COVID patients.
"It really strengthened our teamwork and connected us in a way we never had to be connected before," Coogan says.
She also says nurses have to step up their emotional support for patients who aren't recovering and can't see their families. They initiate FaceTime calls on hospital iPads to patients' loved ones.
"That especially took a toll on our role and how we process things," Coogan says. "There were some very challenging and long days, and it was mentally exhausting moment to moment."
After recognizing the need to take care of nurses, hospital senior management came up with new ways to provide them with self-care resources.
In May, the pastoral care department put together a self-care station called the lavender cart. The lavender cart contains hot tea, coffee, nurse's Bibles, devotionals, bookmarks with motivational quotes, journals, and coloring pages. The most popular items are stress balls and essential oil sachets.
Graves goes on "lavender rounds" to each unit with the cart, and nurses come up and take whatever they need that day. The ritual allows nurses to connect with each other and bond over their coping skills. Graves uses the opportunity to check up on how they're doing.
"I've given out more nurse's Bibles on that lavender round cart than I have the entire last three years," Graves says.
Whenever a nurse or staff member experiences the death of one of their patients, Graves gives him or her a colored stone.
"The purpose of this ritual is that we are not meant to carry this burden, so when we've finished processing we can give the stone up," says Graves.
Coogan says she and other nurses learned to better prioritize self-care through the lavender rounds. She's also appreciative of Graves's new weekly email to hospital staff called the Chaplain's Corner. The communication always includes a personal story, which typically garners positive feedback.
"It has opened up more doors for ministry, because I'm able to be transparent and authentic, says Graves. "That is the biggest win I've had out of all of this."
In addition to the lavender rounds, the hospital started yoga and body weight classes for staff in the hospital's courtyard. A wellness room with three massage chairs and iPads with calming and meditation apps also are part of SMC.