Amending Racial Divides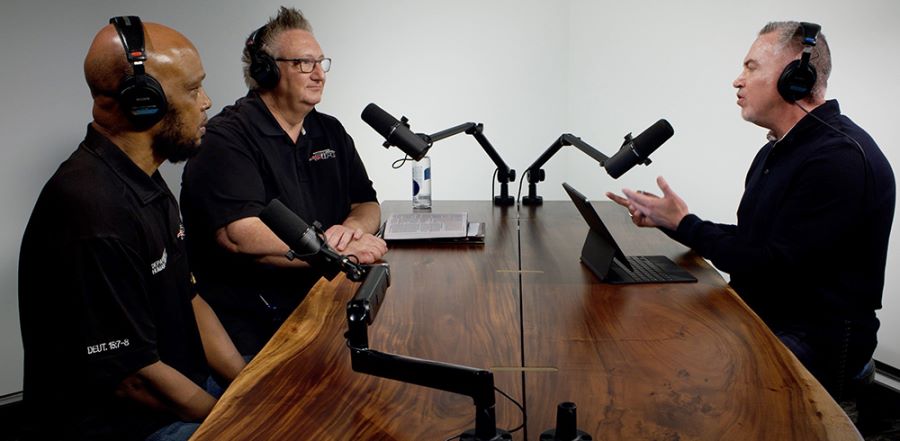 Don't miss any stories. Follow AG News!
The stares, being refused service because of his skin color, and assumptions he is uneducated despite holding five advanced degrees — the sting of racism — hurts Kenneth E. Stephens, 57, on a deep level.
Five years have passed since he wrote the poem "Can You See Me?" in which the African American professor at
Southeastern University
(SEU) talks of feeling ignored and overlooked in the nation he served in the military. Stephens sees the prejudice fueling this separation as so deep-seated that only Jesus can help the nation overcome it.
"It took forgiveness on my part," says Stephens of past conflict with whites in his native central Florida and elsewhere. "It didn't come overnight. It's been a struggle to get past and be the example Jesus showed us."
The causes of his bitterness include an experience after enlisting in the U.S. Army. When he stopped for gasoline in Virginia, the attendant used a racial slur to refuse service. But the most difficult to overcome revolved around the slaying of his brother at a U.S. Army post by two white soldiers in a murder-for-hire plot.
Stephens started working through that and other resentments after completing his military career and returning to Florida in 2005 — ironically with the help of a former grand dragon in the Ku Klux Klan.
Stephens and Richard C. Harris, 62, met when Stephens applied for a position in the adult education department at SEU. Stephens became an adjunct faculty member. After being promoted, Harris suggested the school hire Stephens for his former job.
As their friendship grew, Harris revealed his past as Indiana's Ku Klux Klan grand dragon — the top leader of the hate group in the Hoosier State. Bullied as a youngster, Harris says he appreciated the KKK's camaraderie and affirmation. The Klan liked his public speaking ability and appointed him to lead the state organization at just 18 years old.
However, two years later, Harris started reading the Bible and realized Klan leaders had been twisting Scripture. One night, after reading the Gospel of John, he prayed,
Lord, if You can get me out of this alive, then I want out. I want to find out what it means to be a real Christian and I want to be one
.
Radically changed upon accepting Christ, Harris enrolled at Marion College (now Indiana Wesleyan University) and majored in Christian ministries before becoming a Free Methodist pastor. However, speaking out about the KKK sparked death threats against Harris and prompted his bishop to transfer him to Florida.
Previously a bivocational pastor, in 2016 Harris decided to leave ministry to focus on his SEU position. He started attending
Good Hope Missionary Baptist Church
in Gordonville — where Stephens is an associate pastor.
Ultimately, that led to an invitation from the senior pastor for Harris to become an associate pastor; Harris speaks at the predominantly African American church about 10 times a year.
In addition, Stephens and Harris decided to teach about the need for reconciliation by organizing a SEU class on interracial communication, offered as an elective in 2018 and again the next year. SEU President
Kent J. Ingle
says plans are in place to resume the class this year.
"It opened a lot of dialogue on the topic of racial reconciliation," says Ingle, 58, who hosted the pair on his
Framework Leadership podcast
in December. "It created more awareness on campus, too. Students commented on how they were more aware of how they acted around people of different races and prejudices that exist in our nation. It was a powerful course and will continue to be."
The first two classes drew a mixture of African American, white, and Hispanic students. At first, students tended to gather in their respective ethnic groups, until the professors encouraged them to blend.
"The class is about communicating across racial lines," says Harris, who published a memoir about his past,
One Nation Under Curse
, in 2009. "Three to four weeks into the class, we saw breakthroughs; they started to trust each other."
Stephens, who also leads a
unique aviation program
at the university, says the classes allow individuals to feel comfortable enough to discuss sensitive issues without the fear of being ridiculed. He thinks the average white Christian needs to acknowledge the hurt that is present for so many African Americans.
"It all begins with recognizing that," Stephens says. "At least acknowledge it and have the conversation about how we can heal past hurts."