An Arena with Some History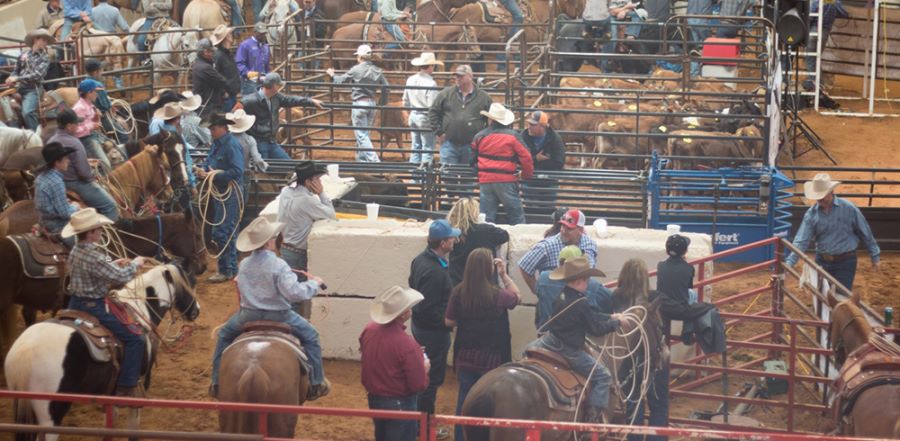 Don't miss any stories. Follow AG News!
It's been a venue for country music stars Randy Travis and Ray Price, and it's hosted everything from monster truck shows to barrel racing and other livestock sporting events.
Now the Diamond W Arena is set to be the new sanctuary of Shepherd's Valley Cowboy Church.
The 153-acre complex includes five acres under a single roof that for more than a decade has primarily hosted rodeos and livestock shows in Alvarado, Texas, 30 miles south of Fort Worth.
The arena remains open to the public and welcomes most of the same events as it did under its previous ownership, according to Russ Weaver, Shepherd's Valley pastor, with some notable policy changes: Every event must allow at least a 10-minute devotional by the church.
"It's the outreach for the church," Weaver says. "This is the family life center."
And it's ending monster truck events.
"We're particular about our dirt," Weaver says.
The facility is now smoke- and alcohol-free (the nursery is going into the space formerly occupied by the arena's full bar). But contrary to those who thought that such an arena couldn't attract business without cigarettes and booze, the facility is booked an average of three events per month through the coming year. 
Shepherd's Valley bought the arena for $3.4 million after it fell into foreclosure, Weaver says. Upon signing the final contract, appraisers set the arena's value at $7.4 million.
Clint Davis, city manager of Alvarado, says the arena is a huge draw to the city. He regards the church's ownership of the Diamond W as a win-win for everybody.
"We're excited to work with them," Davis says. "It's going to be a great partnership, not to mention positive influence in the community."
The first event at the complex in partnership with Shepherd's Valley was an Independence Day celebration that featured a fiddle concert and fireworks.
The new sanctuary for the 800-member congregation is labor-intensive.
"It's real expensive and requires a lot of work," Weaver says. It can be run like a church with a volunteer force for four big events per year, with medium and small events from September through June. The facility, which doesn't have air conditioning, is closed July and August.
Vision and need met opportunity after Weaver sensed God telling him to train leaders. But church membership had become stagnant in the old facility, which had no room to grow.
So Weaver prayed: " 'I'm supposed to have Your vision. I don't know what to do.'
I felt like God patted me on the back and said, 'Russ, you're not going to get credit for this one.' "
The pastor regards the arena as an inventive home mission outreach.
"People are paying us to come to our facility to put on our outreaches for us twice a month," he says.
The church held a prayer meeting in the arena in April during Shepherd's Valley first weekend there. Weaver handed out rolls of blue masking tape and flasks of anointing oil to those in attendance and instructed everybody to anoint every door and gate. Pieces of tape marked every spot that received anointing and prayer.
"It was part of our commitment to the Lord that we're going to use it for His glory, a statement that the devil isn't welcome there," Weaver says. "We pleaded the blood of Jesus over every opening.
The church will celebrate the late-October move-in from Shepherd's Valley's campus 10 miles away near Cleburne with Rodeo Fest, a Halloween alternative that includes a Wild West show; trick roping; calf, pig, and goat scrambles, and carnival games. The first official Sunday service in the arena will be Nov. 1.
Other events on the fall calendar include the Chisholm Trail Stampede horse show and the 27th Annual Bobby Norris Roundup for Autism.