App-Based Prayer Tonic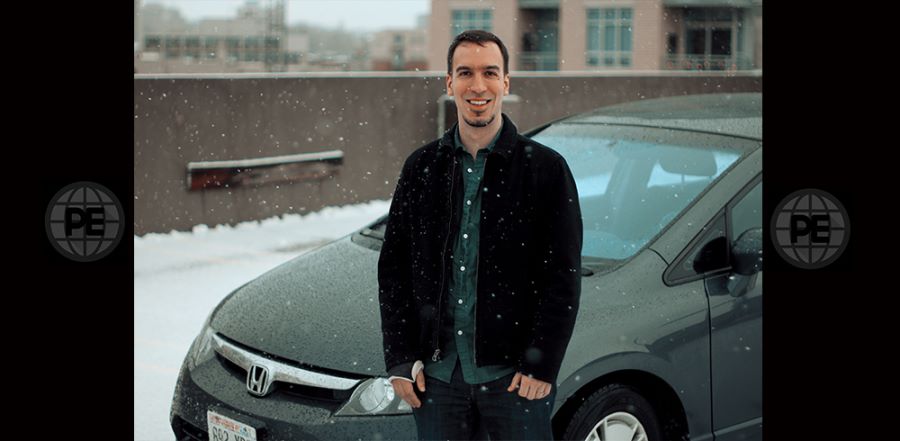 Don't miss any stories. Follow AG News!
Andrew Castrova woke from a deep sleep as the phone rang in the middle of the night. Jared was calling from the local hospital in Madison, Wisconsin. He'd been in an accident and needed someone to come pick him up.
As an on-staff evangelist at Capital City Church and as an AG U.S. missionary associate with Chi Alpha Campus Ministries U.S.A., Castrova expected such calls from people in his ministry circles.
But this call was different. Jared had been a rider Castrova had partnered with through his part-time job as a driver for an app-based, ride-sharing service.
Castrova didn't mind. This call was one of the reasons he had the job.
"I like to live with gospel intentionality," he says. "My main thought was, How can I be most interactive with my community?"
Castrova moved to Madison in 2015 to join Capital City and to help oversee the University of Wisconsin-Madison Chi Alpha chapter. His father, Bob Castrova, senior pastor at Capital City, and also a driver, encouraged him to give the ride-sharing opportunity a try.
"I knew he needed more money to support his family, cover medical insurance, and pay off student debt," says Bob, "and I knew from experience, ride sharing could help with those expenses." Bob also knew of other advantages.
"Andrew was called to be an evangelist since he was nine years old, so nobody is a stranger to him," Bob says. "I knew this job would allow him to get to know the community, to hear the heart of the city, to learn people's stories, and give him opportunities to share Jesus."
Andrew was all in, and in July, Andrew signed on and began to interact with the people of Madison in ways he never would have otherwise.
"They aren't coming through the church doors," Andrew says, "so we need to go to them." While he works only 10 hours a week at the job, Andrew has been able to learn the city's different neighborhoods, and with new passengers he absorbs more about the college campus happenings, business deals in major corporations, and emergencies at medical centers.
"I know the ins and outs of the city and pray much more deliberately," he says. "It has informed my prayer life in a way I've never known before."
Ride sharing also has become an open door for him to engage passengers in evangelistic conversations and to build relationships. Within six months, two families began attending Capital City as a direct result of ride-sharing. Andrew doesn't engage in spiritual discussions with every person he drives around, but he remains alert for opportunities that the Holy Spirit presents.
One such prospect was a Muslim woman pursuing her doctorate and who wanted nothing to do with God. When Andrew picked her up, he noticed the drop-off address was on the same street as his apartment. In fact, it turned out she lived in the same apartment only four doors down from Castrova and his wife, Rachel.
"What are the odds of that?" he says with a laugh. "That's an amazing God encounter." He gave her his and his wife's phone number, with an offer to be available if she ever needed anything. Since then, Andrew and Rachel have gotten together with her multiple times for meals, which have presented openings to share Christ.
She called around 11 one night and asked if Andrew and Rachel could come to her apartment because she heard a scary noise. Andrew asked her if he could pray for her to have peace and she agreed.
"There was an immediate change in the atmosphere of her home and she wondered what that was," Castrova says. "The Spirit was so real that night and she was comforted."
The relationship Andrew is most excited about from his job is the one he has with Jared. Bob initially picked up the young college student and recognized Jared's openness to the gospel. Jared accepted an invitation to a church picnic and connected with Andrew. When Jared went on an alcohol binge and ended up hospitalized, Andrew came to comfort and encourage him. Five months ago, Jared accepted Jesus as Savior and has been growing in the faith ever since.
"His life has radically turned around since then," Castrova says.
Castrova acknowledges that the ride-sharing business has been great to help him financially as a bivocational minister, but more importantly, it's changed the way he thinks about the non-Christians of Madison.
"I'm having a blast connecting with a new person every time and potentially getting to introduce them to Jesus," Castrova says.