Appointment with a Higher Judge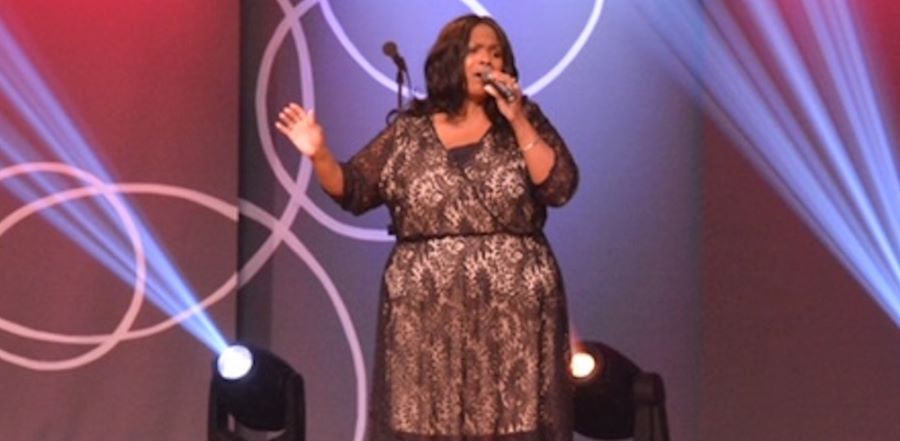 Don't miss any stories. Follow AG News!
Lynda Dee Williams, a court officer for the Probation Services arm of the Florida Department of Corrections, logged onto Zoom for a court hearing in July. What happened next changed her life.
She received a telephone message from Karla Aguiree, the wife of her 61-year-old co-worker Marco Aguiree.
Not knowing when the judge might ask her to speak, Williams ignored the message even though she knew Marco — whom she had worked with for 30 of her 35 years with the DOC — was battling stage 4 brain cancer.
"I kept thinking I'd just call her back," says Williams, 55 "But the Holy Spirit told me to call right then."
Williams took a chance that she wouldn't be needed in court and responded to Karla's voicemail. She learned that Marco was in a hospital intensive care unit and not expected to live much longer. Karla explained that her husband wanted Williams to sing a hymn as a last request.
"I told her I needed her to sing 'Amazing Grace,'" Karla says. "Marco was transitioning and he had told me to have Lynda Dee sing it for him when he did."
Williams, who attends
House of Peace
, an Assemblies of God church pastored by
Michael Nelson
in Jacksonville, Florida, had been an active singer who participated in the church's praise team and choir.
"I always sang around the office, but I never knew Marco listened," says Williams.
But he had. In fact, Karla says her husband thought Williams sang like an angel. And although he didn't follow Christ prior to his cancer diagnosis, Marco remarked that Williams's singing always comforted him.
On the phone, Williams hesitated for a moment, wondering if she should take time to sing when she might be called upon by the judge any minute.
Karla, 51, again asked her to sing as her husband neared death. So she did.
Williams recalls hearing Marco's labored breathing as she sang. She began to weep.
"It was comforting to me, too," says Karla. "We were losing the battle, but I knew he was going to a better place."
When Williams finished singing, she hung up the phone and walked out of her office into the arms of co-workers, who had heard her singing and crying through the closed door. She had not been called on by the judge while she sang, and thinks God provided the window needed for her to minister to Marco.
Marco died within two hours of the song, but Karla says he passed peacefully.
For Williams, that day's phone call reaffirmed the importance of listening to and heeding the Holy Spirit's prompting. She admits that due to the COVID-19 pandemic and social distancing protocols, she had slackened in attending church, praying, and reading the Word.
"I'd gotten lazy and I wasn't doing what needed to be done," Williams says. "God used that experience to wake me up. Sometimes we just think about ourselves, but God has us on a mission and we need to be ready all the time."