At Your Service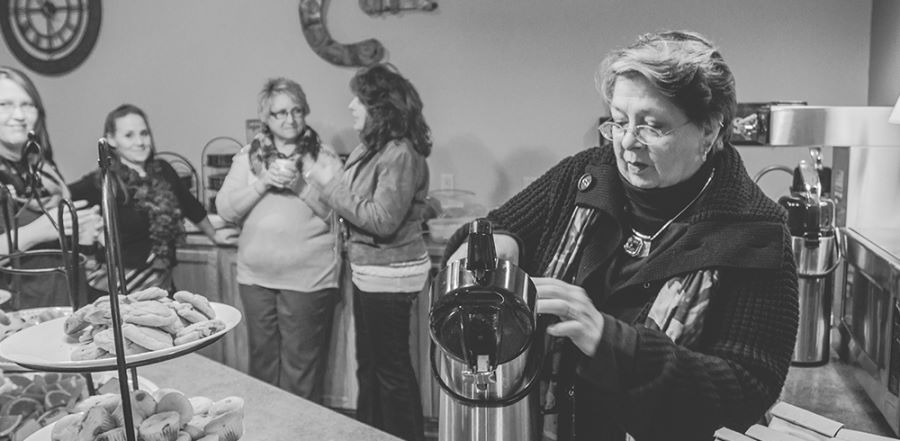 Don't miss any stories. Follow AG News!
A season of urgent need for a rural Minnesota church turned into a lesson for the Assemblies of God congregation about the importance of generosity and trust in God.
As Kyle R. Peterson, lead pastor of River of Life Church, helped congregants begin thinking more about the need of others outside the church and to begin serving their needs, the congregation witnessed God's abundant blessing overflow through obedience.
When the new pastor came to Sauk Centre, a town of 4,317 people, in the fall of 2009, the church of 65 faced a daunting mortgage debt. The bank holding the loan threatened foreclosure earlier in the year after the church missed monthly payments.
Although the Minnesota District Council of the AG had worked with the bank to refinance the loan and get caught up on the church's payments, the mortgage still made up half of the church's monthly bills, Peterson says. That's when the pastor and his wife Donna began suggesting that attendees become servant-minded.
"We just went through the process of changing the way people thought about church," he says. "We helped them focus outside our walls and not so much on the stuff that goes on inside."
One of the main efforts has been joining forces with Ruby's Pantry, a nonprofit food distribution program. The organization, which has various pantry locations across Minnesota and Wisconsin, distributes food to the hungry in communities once a month. The local pantry, which is headquartered at the church, has served as many as 387 families at a time.
Those receiving food shares are asked to donate $20 for each share of food they receive. (Each share is estimated to be worth about $100 to $150 worth of food.) Ten percent of the donations from the monthly distribution stay in the local community and are used to assist others in need, whether it's paying utility bills or buying warm winter clothing, according to Shane Brown, director of the local Ruby's Pantry branch.
As church leaders have promoted a giving attitude, others have adopted this mindset as well.
"People can get additional shares of food and then go bless someone else in the community," says Brown. 
A couple of local doctors provide free basic health checkups during the food distribution.
As church members have been faithful and obedient in giving and serving, not only has the budget increased, but the congregation is growing numerically.
"More people started coming and we've never looked back," says Peterson.
The church has grown to more than 300 on a regular basis. Subsequently, the church hired a third pastor and added a second service.
"Our predictions show we're about a year from not having enough space in our two services," he says. "Eventually we're going to have to build."