BGMC Assists Missionaries in Guatemala Facing COVID-19 Fallout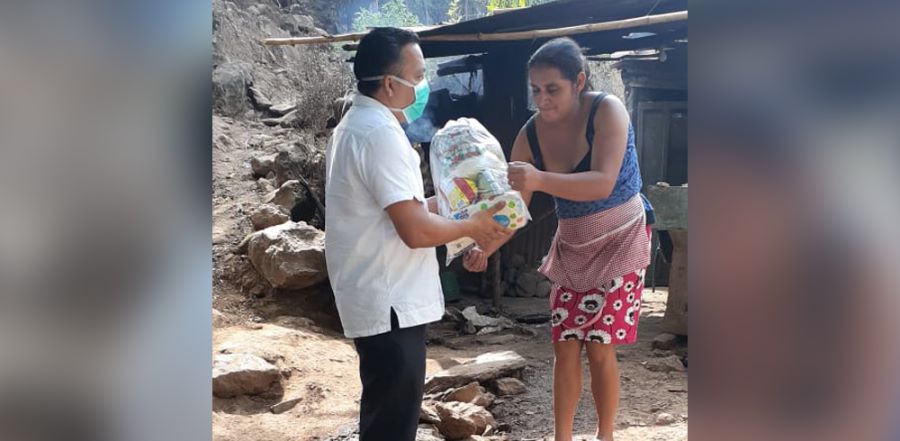 Don't miss any stories. Follow AG News!
COVID-19 has struck fear into the hearts of many people around the world, but for Dave and Debbie Amsler, AGWM missionaries to Guatemala, what concerns them even more is the potential "fallout" from the reaction to COVID-19.
The Amslers, who have been missionaries since 2006, focus on meeting the spiritual, physical, emotional, and mental needs of children and teenagers. Every day (prior to the shutdown) they minister to hundreds of kids through their One Way Guatemala outreach.
However, as COVID-19 has started to take lives in Guatemala, the country has followed the lead of other countries and issued a national shut down. That's where another challenge begins.
'The concern we have here has more to do with poverty than the sickness," Dave Amsler says. "Before the outbreak, government stats said that 50% of children do not receive enough calories in their diet to be healthy. We believe that if the national shutdown continues in Guatemala, that many, many more will die from hunger than from the illness."
However, there is hope. Recently the Amslers received $3,100 in funds from Boys and Girls Missionary Challenge (
BGMC
) and nearly $3,000 from various churches and individuals.
"In the last several days God has put unsolicited funds in our hands for emergency food relief efforts," Dave says. "We immediately purchased food and hygiene supplies for an outreach in a red zone (great poverty) in Guatemala City. We completely filled up our
Speed the Light
truck inside and on our roof rack."
The Amslers made up packages and went to an area where more than 150 children who attend their Sunday "Planet Kids" church program — that includes a free lunch that Debbie prepares — live.
"Most of those children and their parents live in extremely humble homes on steep hillsides." Dave explains. "They have no address and no phone access. Communication with them is only by word of mouth. We had to carry the packages in by hand because there are only footpaths to those homes."
A friend of the Amslers provided security for them because the areas they were taking the packages to is also known for gang violence, theft, extorsion, and drugs.
"The families we were able to deliver the packages to wept with joy for the gift of food," Dave says. "One dad with two young girls told me he felt new hope."
In addition to trying to provide for the families of Planet Kids, the Amslers are sending relief help to key pastors in various locations of Guatemala.
"It would be extremely difficult to purchase supplies, transport, and then distribute relief packages outside of Guatemala City," Dave says. "So, we sent funds to pastors in Jalapa, Jutiapa, Moyuta, Pixabel, Solola, Patzun, Villa Nueva, La Paz, and Santa Elena Barillas. The pastors were able to purchase supplies locally, package them, and distribute emergency food.
The Amslers learned that one pastor delivered food packages to nearly three dozen families via a wheel barrow because he didn't own a vehicle; another pastor delivered more than five dozen packages to people in need from his church and neighbors in need — 11 accepted Christ as their Lord and Savior because of that outreach.
"When we called Yoli Rodas, the pastor's wife of Nazarene Assemblies of God in Santa Elena Barillas to announce we were sending help, she wept so hard she could not speak," Dave says. "Debbie and I could not physically do a fraction of what our pastor friends were able to do."
"BGMC serves as the 'critical needs fund' for Assemblies of God missionaries," states David Boyd, national BGMC director. "Around the world, food has become the critical need. Probably half of the world's families work a day, get paid, and buy food on the way home. What happens when they can't work that day, or that week? We are so grateful that churches mobilize their families as kids earn money to send to the critical needs fund for BGMC to send on to our missionaries. The lives that are saved are saved from their sin and from starvation."
Although the Amslers know that the need is still great and will only increase as the shutdown continues, they're believing God for miracles.
"I believe there are miracles in the middle of this crisis," Dave Amsler says. "Who knows, but what God may multiply the food. He did it before."