BGMC Breaks Giving Record -- Again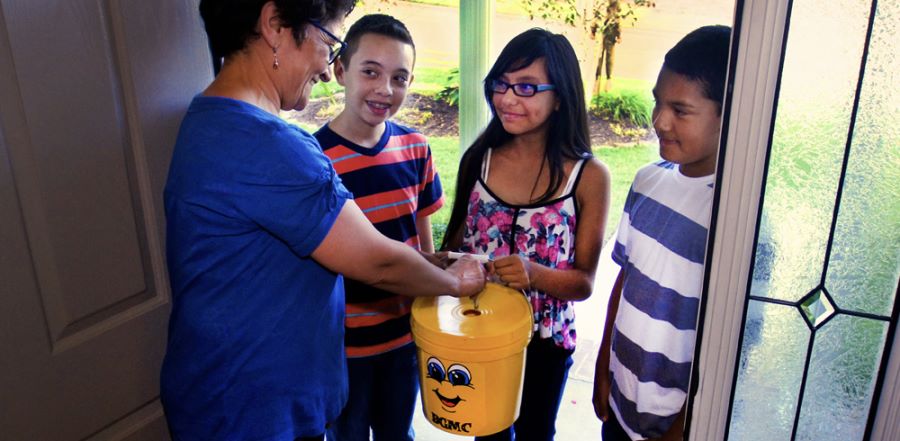 Don't miss any stories. Follow AG News!
For the fifth consecutive year, giving to
Boys and Girls Missionary Challenge
(BGMC) has broken the previous year's record-giving total. In 2018, giving crested $8.5 million for the first time in the history of the program.
According to David Boyd, BGMC national director, in 2018 $8,541,108.67 was given through BGMC to help missionaries reach the world for Christ. The amount is over $225,000 more than last year's record giving and represents a 34 percent increase in giving in four years.
"Since 1998, giving to BGMC for our missionaries has increased from just over $3 million to our total this past year of over $8.5 million — an increase of more than 281 percent," Boyd says.
The Peninsular Florida District led in overall giving as it marked its third consecutive year in breaking the $1 million mark and its 13th year as the top-giving district to BGMC.
This past year, the top giving per capita districts were West Florida ($18.18) followed by Pen-Florida ($13.49). Perhaps to the surprise of some, the next three top districts were Wyoming, Iowa, and North Dakota.
"There aren't a lot of mega-churches in Wyoming, Iowa, and North Dakota," Boyd says, "but there are a lot of smaller churches who have a 'sell-out' passion for missions — from the kids in preschool to the senior saints — and it shows."
Boyd says that he knows of kids across America individually raising hundreds and thousands of dollars for BGMC through everything from garage sales and selling pizzas to responding to "crazy" challenges from their children's pastor.
"It's important to understand that BGMC is a program that not only raises money for missionaries," Boyd explains, "it also introduces kids to missions, helps develop hearts of compassion within children, and reveals what God is doing today through our missionaries and BGMC around the world today."