Bangladesh: "From One Disaster to the Next"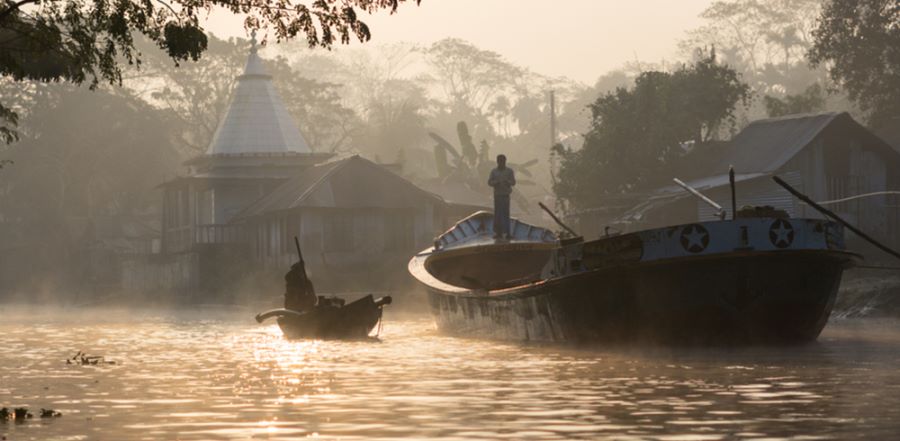 Don't miss any stories. Follow AG News!
The small southern Asian nation of Bangladesh has endured its most extreme monsoon season in decades. It is estimated that one-third to one-half of the nation is currently underwater, and rains are expected to continue until the end of July.
Neighboring Nepal and northeastern India are also affected, and current estimates place the loss of life at 550 with 9.6 million people experiencing disruption in some way.
At the end of May, Super Cyclone Amphan — the Bay of Bengal's fiercest storm yet in the 21st century — battered India and Bangladesh.
These areas have also been forced to respond to the COVID-19 pandemic, having been in lockdown for four months.
"Unfortunately, we are going from one disaster to the next this year in Bangladesh," says one AGWM team member. "Twenty-three AG churches and around 1,100 families connected with those churches have been affected."
AGWM leadership and Bengali ministers are working to attend to homes in need of repair and to provide relief packages (containing food and hygiene supplies) for the 1,100 affected families.
As with every AGWM ministry project, the packets and rebuilding efforts go hand in hand with ongoing prayer and spiritual support as team members proclaim the hope of God and His comforting, ministering touch so deeply needed by Bengali communities during these crises.
"Though Bangladesh is especially susceptible to flooding and experiences it often, this present flooding is especially severe," says AGWM Advancement Director Randy Hurst. "Combined with the pandemic, people are in even greater need. Our fellow believers need our help, both for their own desperate needs and to equip them to reach out to their neighbors with the compassion and message of Christ."