Baptist Church's $1.5 Million Gift Enables AG Ministry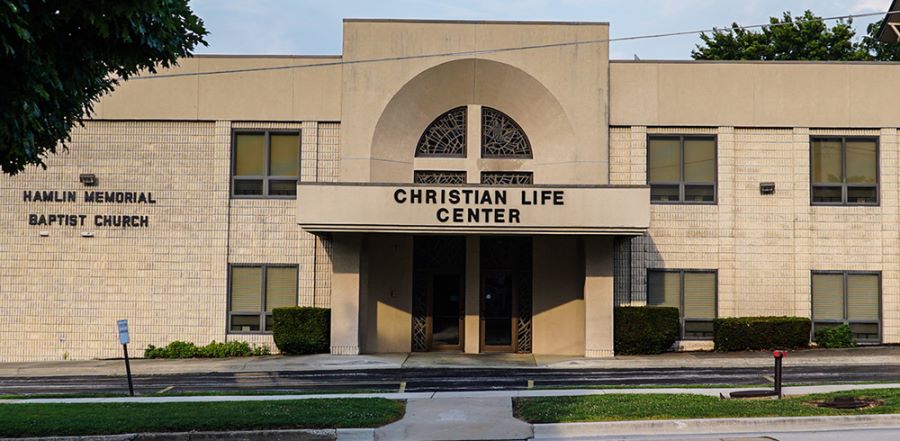 Don't miss any stories. Follow AG News!
When word spread that Hamlin Baptist Church was gifting its facilities valued at $1.5 million to North Point, an Assemblies of God church, some eyebrows raised. But those who learn the fascinating and inspirational story behind the gift will find that it was a case of two servants, in the form of churches, simply walking the same path.
Since its inception about 13 years ago in northwest Springfield, Missouri, North Point has demonstrated one of its foundational principles repeatedly to its poverty-riddled neighborhood — to give back in the form of hope and help, which included everything from educational classes and meals to job fairs and working hand-in-hand with Convoy of Hope.
"And over the last few years," says Jeremy Johnson, North Point lead pastor, "we've been partnering with the city of Springfield — joining them on community listening tours to learn from neighborhood members about the problems, needs, and things that needed to be changed in what is referred to as 'Zone 1' in Springfield."
Jody Glazner, the give back pastor for North Point, explains that about two-and-a-half years ago, Johnson and she began discussing moving beyond community events to something more permanent and readily available — a fully-functional dream center.
"We were looking for a building, but had not found anything," Glazner says. "And we knew if we were going to have to buy property and build something, it would push our schedule way back."
Although North Point's decade-plus of serving their extended neighborhood through a wide-variety of outreaches is commendable, even notable for its passion and vision, the Zone 1 extended neighborhood already included a long-standing and service-oriented church — Hamlin Baptist.
Founded in 1895, the church has been at its current location since 1923 where it was launched under the prayer that the property would always be used to impact its community for Christ — and it has lived up to that promise. For many decades, it played a major role in its neighborhood, doing its best to meet the growing needs of its neighborhood — a neighborhood that was slowly decaying under an increasing load of poverty and crime. But as the neighborhood became ever-more violent, the church started to decline.
About 18 months ago, Pastor Richard Baker was brought in to revitalize the once over 500-member church as its vision had waned and congregants departed, leaving only about 160 people attending the 53,000-square-foot facility. Church closure was on the horizon. But in that year-and-a-half, Baker brought renewed vision and hope to the church so powerful that church is now not only financially healthy and growing, it is building a new facility to expand its ministry capabilities a few miles north of its current location.
And here is where the story takes an unexpected twist.
"Many of the people attending Hamlin have deep roots in the church, some who had great-grandparents attending here in the early days," Baker says. "They care about their neighborhood, deeply, and did not want to abandon it. They were so committed to the community, they would not leave unless another ministry — that believed in Christ as Savior — would come in and fill the gap with a dream center-type ministry. If we found no one, Hamlin was voting to stay."
The church sent out 19 letters to organizations in 11 states, including several local ministries, to see if there was interest in turning the facility into a dream center, and if so, what their vision would be. North Point was one of those contacts.
The invitation seemed to be a perfect fit for North Point as so much of what a dream center is all about, they were already involved in doing. North Point's proposal, detailing their desire for the facility, was considered one of the top responses.
"We had to present our proposal to their board," Glazner says. "Then we received a call and we were asked to present our proposal to the church, who would then tell us yes or no."
The end result was that North Point's dream lined up with Hamlin's vision.
"This will allow us to do what we already are doing, but at a higher level and more frequent opportunity," Johnson says, his voice tinged with excitement.
And unlike many dream centers, which start off with a few services and slowly expand, once North Point has completed preparing the facility, scheduled to open in spring 2017, they'll be offering a full range of services.
"We already have partnerships with 12 organizations in the city," Johnson says, "and through those partnerships we'll be able to offer after-school tutoring, job placements services, weekly dinners, weekend brunch, sports programs, a computer lab, hair cutting, mechanical services for single mom's cars, yard care, food and clothing pantries, free dental help, free medical health screenings, and the pregnancy care center will also be offering all sorts of services through the dream center."
Glazner says that the dream center will not be static, but constantly evolving with the needs of the community. As the center helps people and families transition out of poverty, the need for a fully stocked food pantry will reduce, freeing up space for other opportunities.
But even though Hamlin Baptist is moving, the members aren't going away.
"Our people are huge servants," Baker says. "A big part of our future missions program is to coordinate and work out of the dream center — we'll be some of the strongest volunteers they have . . . we just love North Point — it's a beautiful, beautiful partnership."
North Point and Hamlin Baptist will also combine to host a Christmas outreach in December, which will help inform the neighborhood about the upcoming transition — taking place in January 2017 — and the opportunities it will afford.
"We're going to provide a Christmas dinner to 300 neighborhood families as well as a store that parents can come and, as their children play games, choose gifts for their children, have the presents gift wrapped, and enjoy a brunch," Johnson explains. "But this will be more than an event — it's the start of a relationship, and we're looking forward to that."