"Believe" is Focus for 2016 Prayer Emphasis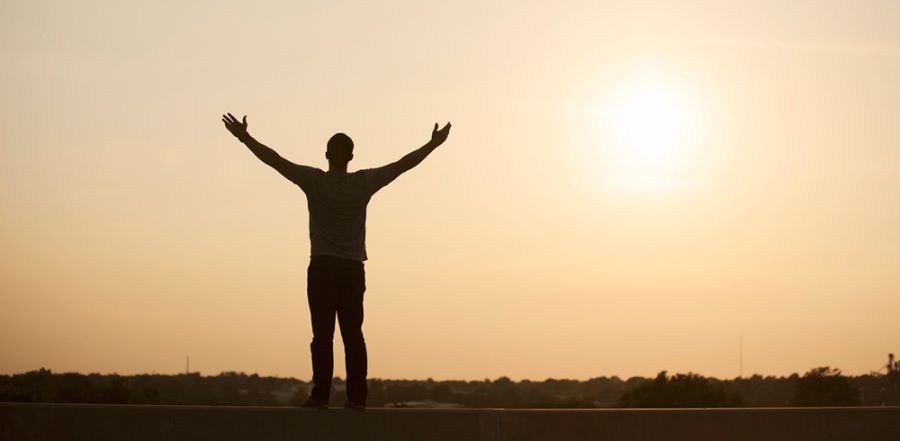 Don't miss any stories. Follow AG News!
Few things bolster a church or an individual Christian's life more than a commitment to prayer. The Assemblies of God national office is offering churches a variety of resources to begin 2016 with an emphasis on seeking God.
"Our prayer focus for 2016 is 'Believe,'" says John Maempa, senior director of the Office of Prayer and Spiritual Care for the Assemblies of God. "To encourage believing God for immeasurably more, the 2016 prayer focus will provide a seven-day prayer guide that can be used independently or in tandem with a dynamic resource provided by My Healthy Church, Believe for Greater Things."
Noting that the prayer emphasis can be observed any week that works for each church, Maempa goes on to explain that Believe for Greater Things is a four-session small group or all-church resource that features a book and DVD. It is available in versions for adults, women, youth, and Spanish-speaking adults.
"Each session features opening conversation starters, related Bible passages for deeper learning, daily devotionals, and response questions to compelling DVD messages and testimonials, and more," Maempa states. "It all wraps around powerful biblical examples of believing despite tremendous challenges as exemplified by four amazing women of God: Sarah, Naomi, Hannah, and Mary."
In addition to participating in the 2016 prayer emphasis locally, a national conference giving emphasis to prayer and the ministry of the word is also being held during the first week of January 2016. The Acts 6:4 Conference will convene January 5-7 at First Assembly of God in Van Buren, Arkansas. The conference, based on its defining scripture verse, will include speakers such as Thomas Trask, Martha Tennison, Charles Crabtree, and others. 
Maempa says 2016 can be a year of remarkable impact. He challenges leaders to recognize the massive harvest of souls that need to be reached for Christ, to disciple their congregations, and then mobilize them to serve. 
"The Church must be an influencer for good and righteousness in an increasingly challenging culture," Maempa says. "May this coming year be a time for appropriating Jesus' words, 'Very truly I tell you, whoever believes in me will do the works I have been doing, and they will do even greater things than these, because I am going to the Father'" (John 14:12, NIV).
Free downloadable, online resources are available for the 2016 prayer focus on ag.org. Resources include a bulletin insert with the seven-day prayer guide, a poster, and PowerPoint slides for the daily prayer points.
"Believing is cultivated through prayer and devotion to God's Word," Maempa says. "When our hearts and minds are aligned with God's will, we can believe for the impossible!"