Big Churches Feeling Small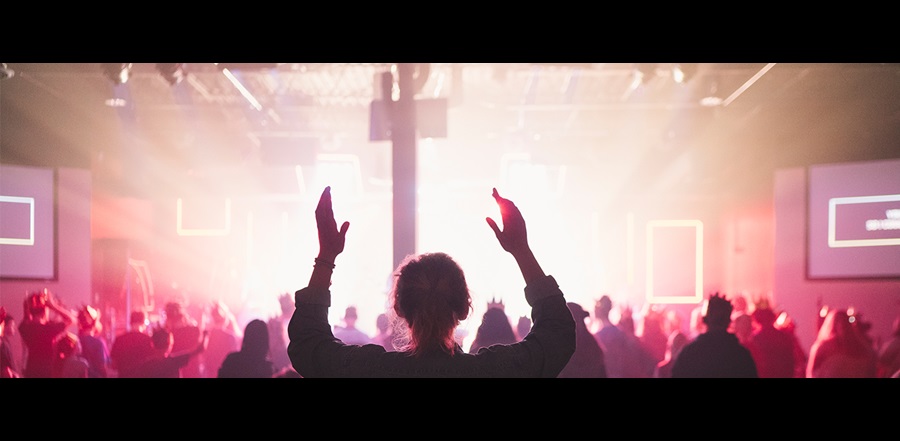 Don't miss any stories. Follow AG News!
"I'm old school," says Rod Loy, 51, who for 16 years has been senior pastor at First Assembly North Little Rock, an eight-campus Assemblies of God congregation near the Arkansas capital. After services, Loy stands at the auditorium door, where he greets people before moving to the guest center , where he visits table to table in the foyer of the megachurch.
Loy's email address is in the church bulletin every week so anybody can contact him. Loy replies to his own messages, even though he is one of the AG's 14 nonresident executive presbyters and First Assembly North Little Rock is one of the 20 largest churches in the Fellowship. And instead of offering church membership classes twice each year, "now it's anytime — one on one with somebody trained to tailor it to your background."
While smaller congregations often try to act large in an effort to be relevant, some megachurches aim to convey an atmosphere of smallness amid thousands filing into worship services each week. But a large church can create community that makes the church seem small, and causes attendees to feel as though they are an integral part of the team.
The current trend in megachurches is toward more layers and corporate structures, according to Loy. In 1995, average attendance at First Assembly North Little Rock hovered around 900. Loy doesn't publicize current much larger weekend attendance figures.
"Nobody at our church announces what our attendance is," he says. "That number works against us."
But certainly one of the goals of First Assembly North Little Rock is to seem like a small church rather than a big congregation.
"We want our interactions to be personal and for people to never feel like they're in a system," Loy says. Often people tell Loy they've come to the church because they're looking for a smaller congregation — even though they typically came from a church that is much smaller than First Assembly North Little Rock.
Other keys to increasing the sense of community is Connection Classes, formerly known as Sunday School, which the church holds Saturday nights and during all three Sunday services. This discipleship allows for deeper connections for adults, while children are in their own Sunday School Bible studies, Loy says. Additionally, Wednesday evening services provide more connection opportunities.
BUILDING COMMUNITY
When Aaron Cole, 45, assumed leadership of Life Church in the Milwaukee suburb of Germantown, Wisconsin, in 2002, average attendance was 100. While the Milwaukee metro area is one of the 40 largest in America, it's not unusual for extended families with dozens of cousins to live near each other.
"People tend to keep to themselves at first," Cole says. "This can sometimes be difficult when starting something new — business or church. But once you break in, they are extremely loyal, generous, hardworking, and always willing to lend a hand."
Life Church, which now has more than 1,500 people attending regularly, seeks to create a culture that elevates the importance of relationships, "so everyone feels welcomed and accepted during weekend services and weekly small groups," he says.
Like many areas around the country, Milwaukee retains a religious-style Christian culture. Many Generation Xers and millennials grew up in their parents' liturgical European-heritage denominations. But after a couple have their first child, Cole says, "They go back to the church they grew up in," but typically they don't connect. So, when somebody invites them to Life Church, they're open to accept.
"We really go for family-friendly spaces — playgrounds, a gaming area for children, a rock-climbing wall," Cole says.
"We want people to experience the power of the Holy Spirit, but we also understand that people are social before they are spiritual," Cole says. "We want a church where the social walls are broken from the minute people step foot on the parking lot."
That attracts all ages. Grandparents often follow their children to the church that has 75 percent of its attendees plugged into small group fellowships.
"Transformation doesn't happen in rows," Cole says. "It happens in circles."