Big Dreams for a Small Town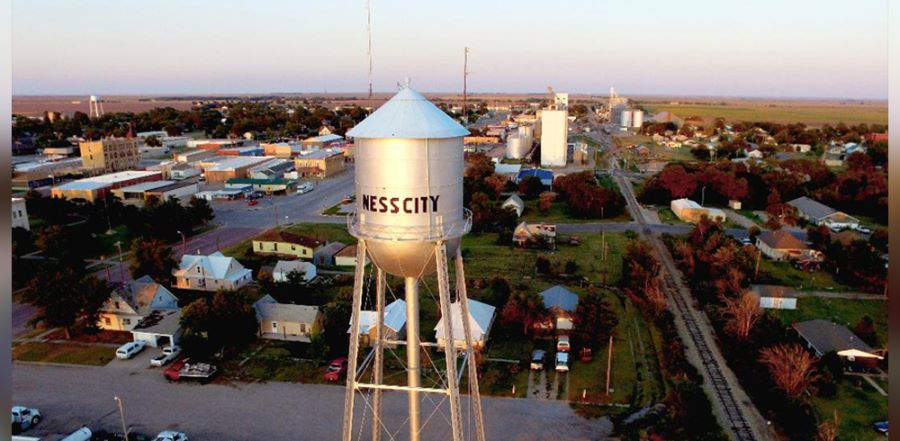 Don't miss any stories. Follow AG News!
From helping launch a Dream Center in Great Bend, Kansas, to realizing their own dream in Ness City about an hour west, Randy S. Parr and his wife, Lisa, dare to dream big dreams wherever they go.
When Parr prepared to raise funds in the U.S. while living and working in Mexico as an Assemblies of God world missionary, he visited a pastor in Ness City. After the conversation, he sensed God telling him that he would someday return and plant a church in the community of 1,300 residents.
Seven years later, after he and Lisa transferred to AG U.S. Missions and helped develop the ministry of the Central Kansas Dream Center, they believe God confirmed the calling to launch a church in Ness City.
"Having studied closely with the Church Multiplication Network, we cast an entirely new vision for the community through mass mailers, muffin drops to local businesses, and a home Bible study," says Parr, 61.
They planted The Generations Church in the fall of 2018. A year and a half later, the church acquired an old 5,600-square-foot movie theater for a grand purchase price of $1. Parr's background as a building contractor came in handy with the remodel that followed.
Few ministers would consider renovating a movie theater for church services in such a remote place or refurbishing an entire bowling alley for a youth center, but that is what the Parrs are doing.
The Generations Church has three graduates from the Great Bend Dream Center on staff: the children's pastor, the leader of the tech department, and the associate pastor. The ministries of the church all meet as small groups off campus.
"Most of 'church' happens outside the four walls of the building," says Parr.
Local resident Bob L. Bontrager, 67, has witnessed firsthand the impact the congregation has made in Ness City.
"As I saw Randy tapping into the the spiritual assets of our town, I wanted to get involved," says Bontrager, who attends the local Methodist church. "Being a preacher's kid myself and growing up in the AG, I have a soft spot for pioneers."
Bontrager is not alone. Several local business owners have come alongside Parr and helped to finance local projects, such as the planned conversion of the former bowling alley into a youth center.
"Randy is raising the awareness of God in the community," Bontrager says.
In addition, adherents of The Generations Church, along with those from several other area congregations, go into the local high school through the Fellowship of Christian Athletes, with prayer, music, and preaching on a regular basis.
The Generations Church has purchased a building next door for additional classrooms and to initiate a group ministry called Revelation Wellness.
"It's dedicated to education and inspiring people to live healthy and whole lives in Christ so we can love others well," Parr says.
Lisa Parr says her husband is a constructor, not only in erecting brick and mortar edifices, but more importantly in building up leaders and ministries. The Parrs are U.S. missionaries serving in Church Mobilization.