Bigger Than Baseball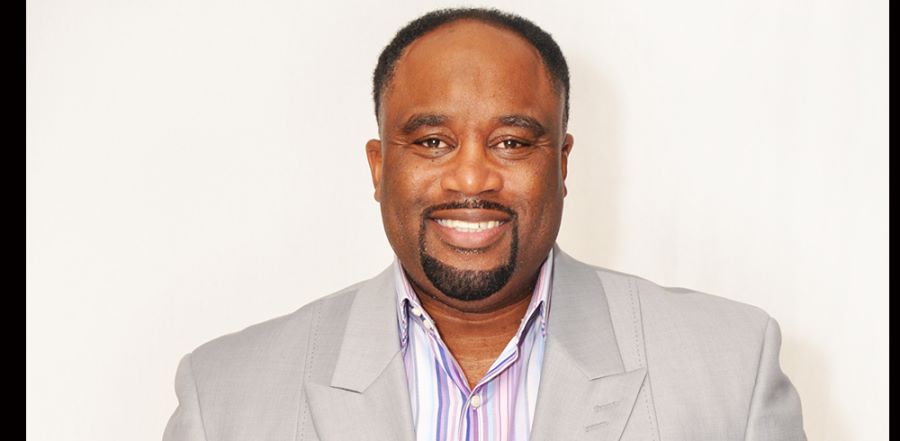 Don't miss any stories. Follow AG News!
The abrupt end of his professional baseball career marked the beginning of God's dream for evangelist Fred Felton III. Now Felton believes he is living the best of both worlds.
Before he accepted Christ as Savior, Felton was obsessed with playing professional baseball. He modified his quest after his salvation decision.
"All I wanted to do was play professional baseball and tell people about Jesus," Felton says. He enjoyed a stint as a minor leaguer in the Philadelphia Phillies organization, and today he circles the globe sharing the gospel.
His enthusiasm is contagious, but his services are much more than rah-rah moments. Gordon M. Butler, a North Texas District sectional presbyter in South Dallas, is a longtime friend of the evangelist. He says Felton delivers solid Bible truths and practical insights while preaching. Every bit the athlete, Felton commands attention in and out of the pulpit, and he connects with audiences of all ages, especially men and anyone interested in sports, Butler says.
Felton's family lived in Dayton, Ohio. Felton began attending Christian Life Center in Vandalia, where he was saved as a high school senior.
Felton demonstrated exceptional gifts as a baseball player at every level, from Little League through high school. He attended college on a baseball scholarship.
While in college, he played for Athletes in Action to share the gospel through baseball. His life's dream began to take shape, he thought, when the Philadelphia Phillies offered a minor league contract.
Felton completed one season and trained for a second in the New York-Pennsylvania Class A League. Individuals in the organization excited him with comments that they would see him in the majors within three years. He used his baseball platform to share Christ in Bible groups and other venues.
Everything changed on his 23rd birthday when a letter from the Phillies organization announced his release. Confused and devastated, he read it again and again before realizing his baseball dream had ended.
Wondering why, he remembered a conditional promise he had made in prayer. He says the Holy Spirit reminded him the only way he would enter full-time ministry was if he had finished playing baseball.
After submitting to the call, Felton enrolled at North Central University, the Assemblies of God school in Minneapolis. He earned a bachelor's degree there in 1993 and a master's from Wheaton College in 1997. Three years later, he was invited to present workshops at Amsterdam 2000, the largest international gathering of preaching evangelists in history, a conference organized by evangelist Billy Graham.
Felton's website spotlights the purpose of his Wesley Lake, Florida-based ministry as evangelizing, equipping, and empowering. This includes missions and compassion outreaches on four continents.
After more than 20 years in ministry, Felton insists he is not an itinerant preacher. He defines the role of the evangelist as not just to proclaim the gospel, but also to equip Christians to share and be the message. He cultivates what he calls "church growth that counts," adding people who are being saved, not just transfers from other churches.
Felton makes equipping men in a local church context a ministry priority. His Empowerment Weekend events aim to help men apply biblical principles to be godly at home and in the workplace.