Blending Cultural Differences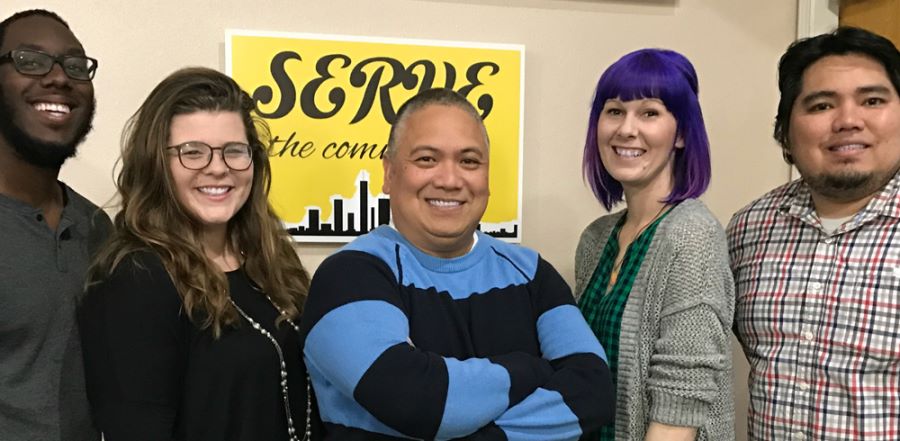 Don't miss any stories. Follow AG News!
New Creation Christian Assembly in Artesia, California, started as a church plant in 2015. But by the end of the first year, around half of the-then all-Filipino 80 attendees had left, unenthused about the vision of Lead Pastor Jojo Canlas to make the church multiethnic.
Now, a mixed crowd of over 60 people regularly shows up on Sundays, including Hispanics, Caucasians, African-Americans, and other Asians. These days, Filipinos are the third largest group at New Creation.
Heather Kennedy Atkins is among those who filled in the gap. The 36-year-old Caucasian is part-time children's ministries director at the church.
"As a new church plant we are trying to lay the foundation for the kids of the knowledge of who Jesus Christ is," says Atkins, who has been involved in children and youth ministry since her teenage years. "We want to cast the vision that they've been called to show the love of Christ — at school, in their families, with their neighbors, and whoever they come in contact with. We have to know Him in order to share Him."
Atkins, who is married and has two children, arrived at New Creation 1½ years ago, when the church still consisted of primarily Filipinos. She has enjoyed learning the unique traditions and lifestyle of Filipino church culture.
"They love to fellowship — a lot," Atkins says. "But they build relationships first, and let ministry happen later. It's a different dynamic than most churches."
The jovial and ever-smiling Canlas emigrated from the Philippines to the U.S. after high school. As a Catholic in his native land he served as an altar boy and expected to become a priest. But while attending the University of Southern California, he began to question traditional beliefs. Parties with alcohol and drugs replaced religion as his focus.
However, he encountered Pentecostals while working at a Filipino television station and started attending a Bible study there.
"I couldn't wait for the next study," Canlas recalls. "The people were so authentic."
He married his Filipino-born wife, Evelyn Verzosa Canlas, a registered nurse.
Meanwhile, Canlas worked as a financial adviser for two decades before going into full-time ministry. Canlas, who graduated from Fuller Theological Seminary with a master's in divinity degree in 2003, spent 17 years working as a Foursquare youth pastor, music minister, and associate pastor.
After training assistance from the AG's Church Multiplication Network, New Creation became a Parent Affiliated Church planted by the predominantly white Life Center Church in Lakewood, California.
In 2013, AG SoCal Network Superintendent Rich Guerra had asked Life Center Church to take over the then-vacant building where New Creation now meets. Life Center Pastor Chuck Franco wanted to keep the building, which had formerly been occupied by an AG church, from falling into the hands of a developer or a group seeking to use it as a Hindu temple.
One day Franco went to the site seeking God's direction about what to do with the building in the ethnically diverse neighborhood.
"As I was praying in the sanctuary, God put Pastor Jojo's name on my mind," Franco recalls. "Right then and there I called him and asked if he could come over and talk about becoming a part of our church plant. Up to this point, I had never met Pastor Jojo."
Canlas indeed needed a place for New Creation to meet, and Life Center took the fledgling congregation under its wing. To this day, New Creation has occupied the space rent-free.
Last year, New Creation participated in four Acts 2 Journey sessions sponsored by AGTrust's Church Transformation Initiative.
"Acts 2 helped us to figure out where we are going," says Canlas, 53. "It created camaraderie."
IMAGE - New Creation staff members are (from left) C.J. Thomas, Brittany Erickson, Jojo Canlas, Heather Atkins, and John Paul Sullivan.