Blood Exchange Saves Pastor in Leukemia Battle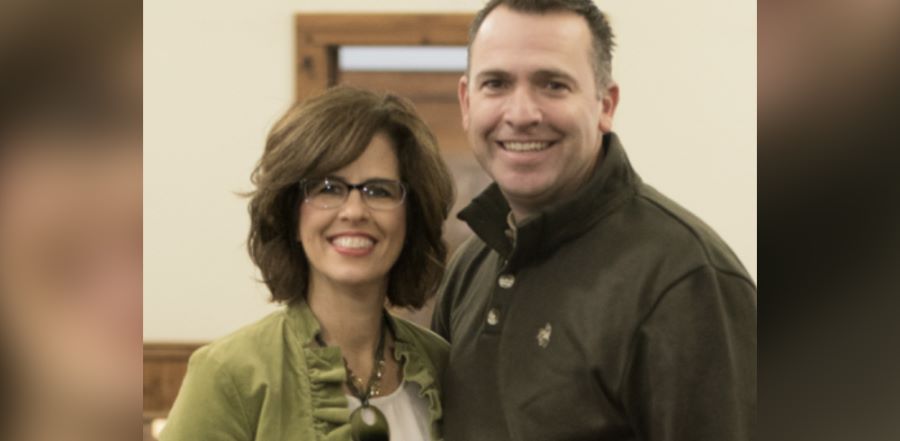 Don't miss any stories. Follow AG News!
In a transaction with a clear spiritual parallel, the life of a West Virginia Assemblies of God ministry leader has been saved as a result of his son's blood platelets being exchanged for his own.
Pastor John K. Jordan, 52, received a diagnosis of
chronic lymphocytic leukemia
— the most common form of the disease — in 2008, nine years after becoming lead pastor of
Calvary Assembly of God
in Beckley, West Virginia. The city of roughly 16,000 people is in the southern part of the Mountaineer State.
Jordan says the news devastated both him and his wife, Stephanie, who serves as evangelism pastor at the church, which has around 250 adherents.
"For the first couple of weeks after we got the diagnosis, there were several nights that we laid in bed and wept," John says. "We had young children, and the thought of them growing up without a father was pretty emotional." The Jordan children were ages 11, 8, and 5 at the time.
But for Stephanie, who met her husband with both enrolled at what is now University of the Cumberlands in Williamsburg, Kentucky, an intensive Bible study on healing soon brought a comforting word from God.
Stephanie, 50, says the Lord impressed upon her that cancer wouldn't take her husband's life.
"After that, there was an incredible peace, and I never feared for John's death," Stephanie says. "I never was afraid that he would die."
John quickly concurred with his wife's insights, and they both prepared for a medical — and spiritual — battle.
CHALLENGING PERIOD
For several years after the initial diagnosis, physicians waited for certain blood numbers to get serious enough for treatment.
Eventually, Stephanie recalls, the lymph nodes in John's neck grew quite large, which hindered his ability to breathe. At this point, John's doctors began using chemotherapy, which initially didn't affect the pastor — until the introduction of an every-other-day antibiotic. That made John so ill he could hardly eat. In a matter of weeks, John lost 20 pounds.
"For the next several years, I was on again, off again with different types of chemo treatments," John remembers. At this point, doctors from Johns Hopkins University in Baltimore — a six-hour drive one way — had taken over his care.
During all this, Jordan continued his church pastor duties, as well as other responsibilities. He serves as assistant superintendent of the AG
Appalachian Ministry Network
, plus on the AG General Presbytery as well as the board of regents for
Southeastern University
in Lakeland, Florida.
"I couldn't imagine going through what I went through without having the kind of support system that I had," Jordan says. "Not just my church family, but to be a part of the Assemblies of God as a whole, because we have people from around the world praying for us."
Not everyone at Calvary Assembly weathered the situation well. Indeed, some attendees left because of the prolonged illness.
"It had some adverse effect on some of our congregation," Jordan says. "Our core people remained strong and were faithful. They prayed. But some of our church people didn't know if I was going to make it. They didn't know how things were going to turn out. It did cause some to struggle a little."
SON NATHANIEL'S DONATION
In September 2017, Jordan's doctors in Baltimore said they wanted to try a new treatment: transplanting stem cells (via blood platelets) from a compatible donor, instead of an oft-delayed bone marrow transplant. Jordan's eldest son, Nathaniel, then 19 and preparing for a medical career, turned out to be a 50 percent match, which doctors considered good enough.
"Instead of having to go into the bone and pull out the marrow, they were able to just hook Nathaniel up to a machine and pull his blood out of one arm, run it through a machine where they extracted his T-cells, and then put his own blood back into his other arm, over about a four-hour period," John says.
Nathaniel, who is now 24 and in his third year of medical school, says he had no reservations about the procedure, which is much less invasive than a traditional bone marrow transplant. The blood draw exhausted him, but he soon returned to undergrad studies at Southeastern University.
Two months after the procedure, the results surprised even Jordan's physicians, something the pastor attributes to divine intervention.
Medical personnel had DNA samples of Nathaniel as well as John's prior to the transplant, Jordan says. Sixty days after the transplant, blood work took place, with doctors focused on T cells, a kind of lymphocyte that is key in immune response.
"They were looking for any leukemia cells in my body, in my blood, and they were looking to compare how many of my son's T cells were in my blood compared to my T cells," John says.
The verdict? John had no signs of leukemia. If fact, his physician explained when he tested John's DNA looking for his T cells versus his son's T cells, he found 100 percent of Nathaniel's T cells. The doctor said he had never seen that occur in a chronic lymphocytic leukemia patient. A follow-up test six months later yielded the same results.
"They took the blood of my son, and put it in me to deal with something that I could not deal with on my own," John recalls. "If it had been left unchecked, it would've killed me. Spiritually, that's how things happen through the blood of Jesus."
Today, the Jordans are at work full time with their church and other responsibilities. Their three children are either in college or soon to go there.