Bridging Economic Divisions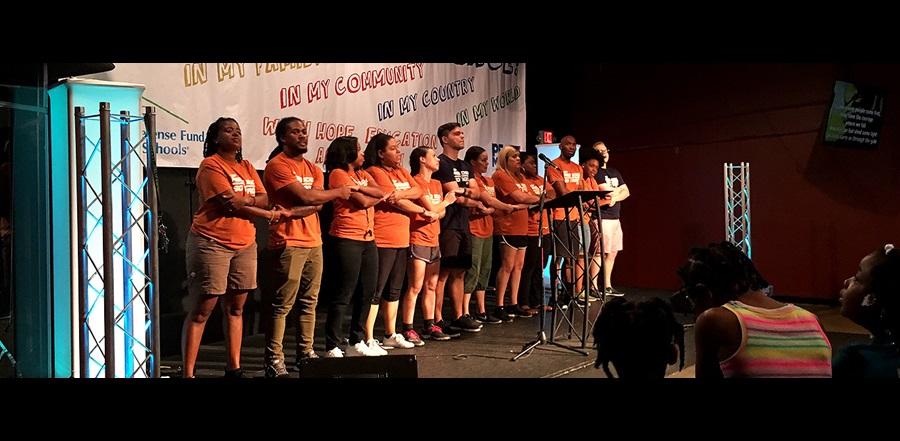 Don't miss any stories. Follow AG News!
Dream big and start small. That's Pastor Richard C. Gurganus' prescription for starting the kind of outreach that has transformed a community in the eastern North Carolina city of Rocky Mount.
Begun as a missions initiative of Church on the Rise, over the past decade Rocky Mount Peacemakers has grown from neighborhood Bible studies into a multifaceted ministry touching numerous lives in this city of 55,000.
"We've got a heart for this neighborhood," says Gurganus, 52, the church's founding pastor. "We said let's start something and see where it goes."
In the past 11 years, it has grown to an interdenominational ministry with nearly 30 sponsors, including five churches. Its program features such components as after-school tutoring, a computer lab, Bible study and addiction recovery groups, and a summer school designed to enhance children's reading skills.
Peacemakers also hosts monthly community events — such as a fall festival in October — at its 23,000-square-foot building, which formerly housed an auto parts plant. The property also served as home to a tobacco warehouse, now the site of a community playground, built last year with a $125,000 grant.
Peacemakers' modest origins started with games of pickup kickball and Bible studies in South Rocky Mount. The area is bounded by railroad tracks that symbolize residents' racial and economic differences with the rest of the city.
The games led to Saturday night cookouts that included a time for testimonies. Eventually, the church started hosting back-to-school bashes, featuring distribution of school supplies and other items to neighborhood residents.
Finally, Gurganus and Peacemakers Director Jesse M. Lewis flew to Miami to meet with Rich and Robyn Wilkerson of Trinity Church. The married AG pastors started the original Peacemakers in 1998 to secure a government grant that funded summer day camps for inner-city children.
"Rich and Robyn said inner-city ministry always starts with children," Gurganus recalls. "You will get the adults if you minister to their children. It's why we have after-school care, summer schools, and the playground."
Lewis says the trip helped them better understand how to put the pieces of the ministry together plus how to pursue funding from corporations and government grants. Those two sources now provide two-thirds of Rocky Mount Peacemakers' annual budget.
After the visit, Church on the Rise invested $500,000 in acquiring and renovating the abandoned auto parts plant. It opened the community center in 2012. Along the way, the church benefited from the Wilkersons' coaching.
"The Miami center mentored us," Gurganus says. "They helped us learn how to write grants and choose good start-up programs. They recommended we start with Freedom Schools."
Those eight-week, summertime enrichment programs enrolled 180 children (all but 36 in elementary school) this year. Previous participants' have experienced average reading scores increasing by 19 months.
"Even if a kid is behind, we can get them back up if we can get them a couple of summers in a row," says Lewis, 51. "If kids are struggling in elementary school, when they get to middle school they're going to struggle to make it in life. We try to correct things before then."
The community center is also home to Church on the Rise's south campus. Reflecting the neighborhood, church attendance averages about 60 percent African-American and 40 percent white.
Although the 21-year-old main campus originally had primarily white members, Gurganus says it started being more inclusive five years into its existence. Peacemakers helped accelerate the congregation's openness to diversity, which is demonstrated among staff, elders, and deacons.
"It took a while to get there, but it was in preparation for what God called us to be," Gurganus says.