Bridging the Urban Gap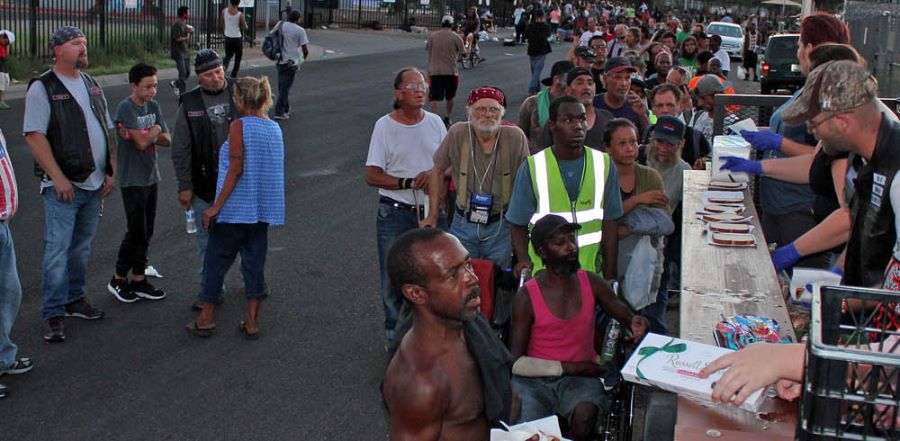 Don't miss any stories. Follow AG News!
A pregnant Cheyenne Madden felt in desperate need of help while living on the streets of Tempe, Arizona.
Through what she now calls divine intervention, Madden, 27, discovered an opening at a homeless shelter for pregnant women and moved into the
Hope in Christ Home
in November 2019.
Thanks to love and support from the home's staff, Madden started working to gain full custody of her son to obtain her General Educational Development diploma. She accomplished both within months.
During her eight months at Hope in Christ, Madden gave birth to a baby girl, secured a full-time job, and received the blessing of a free van.
"I reopened my heart to God, fixed many broken relationships, and received a whole new family and support system," she says. "This has absolutely changed my entire life. I would not be here today without this ministry." Madden now lives on her own with her two children in an apartment, and helps with Hope in Christ's children's ministry every Tuesday.
Hope in Christ is part of
Bridging the Gap Urban Outreach
, an inner-city ministry in the downtown Phoenix area.
James P. Turner Jr., a
U.S. missionary
with Church Mobilization, and his wife, Letha, moved to Phoenix to start Bridging the Gap four years ago.
Since then, the Turners have planted a church in the Assemblies of God
Arizona Ministry Network
that reaches out to the homeless in the downtown area. The couple also established an outreach team that ministers several nights a week to drug addicts and prostitutes.
Besides food and water, the ministry provides clothing, basic medical care, haircuts and grooming services, and hygiene kits to those living on the streets. In addition, Bridging the Gap offers prayer and spiritual guidance, directs individuals to recovery and work programs, and facilitates affordable housing opportunities.
Bridging the Gap, which is supported by 35 Arizona AG churches, also plans to open a second homeless shelter for pregnant women.
"We have always leaned toward the hurting, broken, and helpless," explains Turner, 50, an AG ordained pastor, evangelist, and outreach director for Bridging the Gap. "Our hearts beat for the people on the streets, in the hood, under the bridges, and living in the projects."
Bridging the Gap originally launched in Cincinnati and Covington, Kentucky, where the Turners fed, clothed, and built relationships with the down-and-out. In the past 14 years, through Urban Outreach Network partners,
Turner
has established ministry points in 11 different cities, mostly recently in Phoenix and Glendale, Arizona.
Arizona Ministry Network Secretary Treasurer
Leigh Metcalf
says the Turners are on the front lines of urban ministry.
"Our network is thankful for the ministries provided by Bridging the Gap," Metcalf says. "We are excited to see how God will continue to expand the ministries through this strong inner-city church and its various ministries."
Jerry Reiner, president of
Project 5.2
, an Ohio-based ministry that distributes food, clothing, and supplies to those in need, calls Turner "a general of the faith."
"I have never met a more committed inner-city evangelist than Jim Turner," Reiner says. "He loves the least and the lost unconditionally. He truly has a heart and gift for urban ministry. This country needs another thousand just like him."
Victoria Landrum, 45, says she will be forever grateful to the Turners, whom she met while receiving a free lunch from Bridging the Gap's feeding outreach. Although she had a master's degree and taught special education for many years, Landrum suffered from drug addiction that resulted in homelessness and estrangement from her family.
"Jim and Letha showed me unconditional love, which I hadn't felt in many years," says Landrum, who is now drug-free, reunited with her family, and part of the ministry team that ministers to prostitutes. "I started to once again see that there is a loving God who believes in me and truly wants me to succeed."