Bringing Peace to a Traumatized Community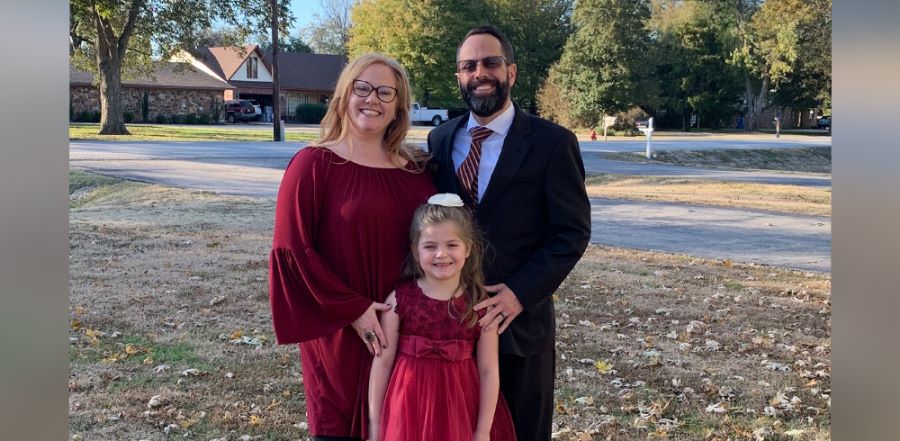 Don't miss any stories. Follow AG News!
Caruthersville is a town in the true bootheel of Missouri. Pemiscot County, where Caruthersville is located, is the Show Me State's most southeastern point, touching both Tennessee and Arkansas.
It's a rural agricultural economy, with cotton, rice, and soybean fields dotting the landscape. But Caruthersville is also a poverty-stricken and natural disaster-prone area, resulting in a population decline to 5,500 from 7,400 in the past three decades. According to the U.S. Census Bureau, Pemiscot County ranks 110th out of Missouri's 115 counties in per-capita income. A 2006 tornado destroyed or severely damaged more than half the buildings in town.
Along with a population exodus, there has been an accompanying influx of opioids. A longstanding issue is racial segregation. The town is nearly two-thirds white and one-third African American, with an almost clear demarcation line physically dividing residents. In the early 20th century, whites lynched four black men in Caruthersville.
Shawn and Alisha Harding didn't have any qualms about moving into such an environment three years ago. The low-key Shawn entered youth ministry right after his 2007 honeymoon. The Waukegan, Illinois, native spent eight years in youth ministry at
Glad Tidings Assembly
in East Peoria before taking on his first senior pastorate in Caruthersville.
Only 28 adherents attended
Caruthersville First Assembly of God
regularly when Harding, a Central Bible College graduate, became pastor. The church now averages 72 on Sunday mornings.
Alisha, an
Evangel University
graduate and native of Willard, Missouri, says the church has been intentional about involvement in community projects. That includes a
Rural Compassion
outreach supplying shoes for school children; a
Convoy of Hope
groceries giveaway; painting restrooms and installing diaper-changing stations at the community ballfield; and stocking refrigerators at the local fire department, police department, and public schoolteacher lounge. In addition, Shawn, 41, has served as volunteer chaplain for the
fire department
since November 2018.
"He's community-oriented and that's just what we need," says Fire Chief Charlie Lynn Jones, 68. "Shawn is a good man. We're in good hands."
Harding's duties as chaplain range from comforting residents who have lost possessions in a fire to counseling firefighters going through an illness. Jones, a lifelong Caruthersville resident who has been fire chief for 33 years, says the need for a chaplain became apparent after a newly married 31-year-old firefighter died in the line of duty in 1991. Harding succeeded a chaplain who also worked as a captain on the fire department. Jones wanted the new chaplain to be a local minister.
"Firefighter families need a man of God as well," says Jones, himself an ordained Baptist deacon. "I really appreciate brother Shawn stepping into the position."
Jones notes that Caruthersville has endured a great number of difficulties, including a severe ice storm in 2009, flooding in 2011, and the closure of the local Walmart in 2017. He says 500 residents moved away after the devastating 2006 tornado.
"When a community is hurting all over, it takes a toll on lives," Jones says. "The chaplain is someone who can make a difference in helping others."
Unlike much of the town, Caruthersville First Assembly of God isn't racially divided. Whites and African Americans worship together. Karen Kay Anderson, an African American woman who has attended the church for six years, is grateful for the Hardings.
"They are two of the sweetest, God-fearing young people I've ever met," says the 60-year-old Anderson, who has lived in Caruthersville for 35 years. "The church is making an impression on the community."
"A lot of people have lived here forever, but we don't have preconceived notions of people's backgrounds," says the 38-year-old Alisha, a bubbly strawberry blonde. The Hardings have a 6-year-old daughter, Lilie, whom they adopted as an infant.