Building Community with a Chi Alpha Building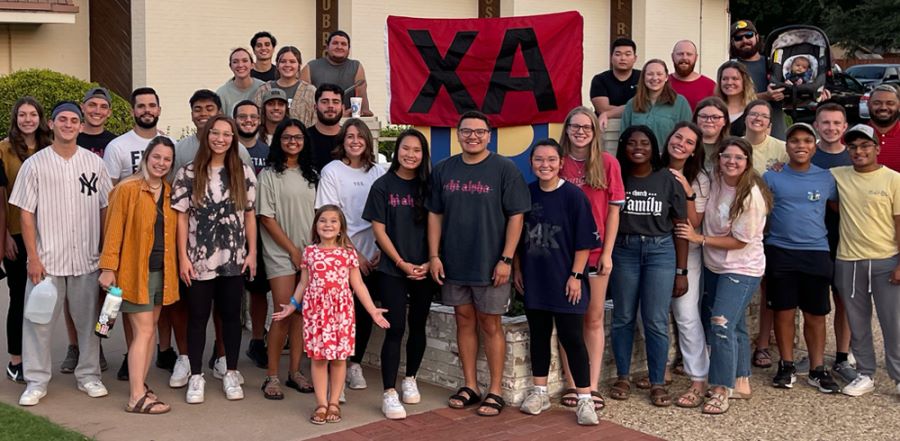 Don't miss any stories. Follow AG News!
The deal looked too good to pass up: a large building that once housed a charity thrift store, but it would require a giant infusion of funds and time. Plus, the place was full of toxic asbestos.
Texas Tech Chi Alpha
needed a student center for missionary training, though with the $185,000 bargain, the Assemblies of God U.S. Missions ministry would have a two-year undertaking to transform the property into "The Hub," a facility designed to train next-generation pastors and vocational missionaries.
Christian Life
, an AG congregation in Lubbock, where Texas Tech is located, donated $100,000 toward purchasing the building.
Later unfolded what
Paige O. Hester
describes as "a whirlwind couple of weeks and blessing like we couldn't have dreamed." She and her husband
Nick
, campus directors of the Chi Alpha chapter in Lubbock, trace the events to the hand of God.
Next-door neighbor Alliance Credit Union needed a parking lot for a proposed expansion. The financial institution bought the building from Texas Tech Chi Alpha for $400,000. With those funds, the ministry then turned around and bought a former 8,100-square-foot Lutheran church in ready-to-use condition.
Subsequently, the Texas Tech chapter put $90,000 in savings in the bank. And the years that would have been spent repurposing the older building can now be invested in discipleship.
All the miraculous provision reminded the Hesters of their small children trying to "help" unload groceries, straining to carry a heavy milk jug, only to have mom or dad swap the burden for a light loaf of bread.
"But in our case it was a bag of money and the building that we had been laboring on," says Paige O. Hester, 30. "God just gave it to us finished."
It all began when, in 2014, the Holy Spirit began speaking to
West Texas District
AG Chi Alpha Director Reyna Little about building a ministry center. Around that time, Nick Hester became a Chi Alpha intern at
Sam Houston State
and brought a team to the Texas Tech campus for a spring break outreach. Before Hester left, Little challenged him to return there to replant Chi Alpha.
In 2016, the Hesters arrived to do just that. As a Christmas gift for the couple, Little commissioned a local flag shop to create a red and black Texas Tech-colored Chi Alpha flag, even with nowhere to fly the banner. In 2019, the charity shop Chi Alpha bought had no flagpole.
Revamping the original property first required asbestos removal, which Nick Hester secured at half the usual cost through a Christian who wanted to help the ministry. No renovation could move forward until asbestos had been eradicated, a time-consuming process that ate into 2021, when Alliance Credit Union asked to buy the building.
But that meant Chi Alpha no longer had a center, so on short notice, the Hesters and Little had to scramble to find another property. Little met with a real estate agent, a Christian who showed her the former Lutheran church. Most recently used as the Lubbock Association of Realtors building, the property included five offices, a board room, an auditorium that seats 150, and $30,000 worth of furniture.
That same week, despite multiple showings that could have yielded offers after Chi Alpha made a bid, the association opted to take the building off the market without any cash down. The real estate agent told the group, "God's the broker on this deal."
Little realized the flag shop where she bought the Chi Alpha flag is in an adjacent strip mall. And in front of the new Chi Alpha building is a flagpole.
"If we have eyes to see, it helps us to put our trust in the Lord to make a decision to follow Him in faith," says Little, 46.
In late August, Chi Alpha held its first staff meeting in the new building. As the campus ministry's small groups are ramping up, Hester believes revival is happening.
"So many hungry students are eager to come in," she says. "Now we have a place to bring them."