CHLS Offers Opportunities to Participate in Dig at el-Araj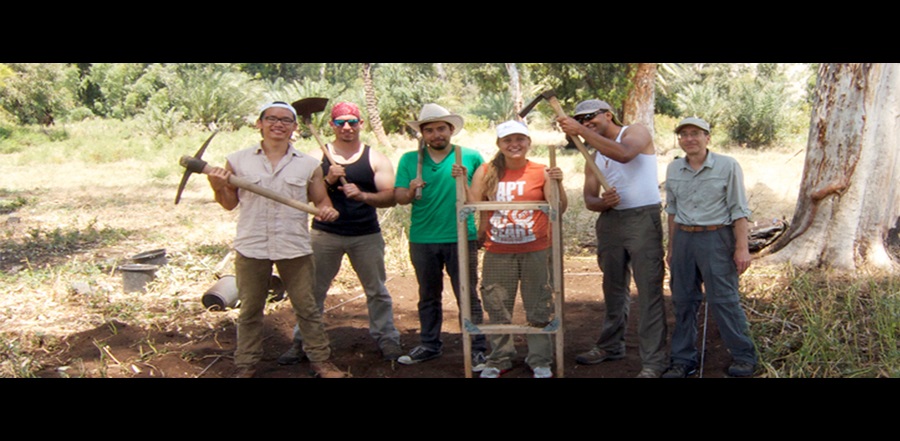 Don't miss any stories. Follow AG News!
Following several discoveries and international news coverage garnered by the el-Araj archeological excavation, sponsored in part by Center for Holy Lands Studies (CHLS), CHLS Director Amy Turnage has announced that Evangel University theological professor and archeologist, Dr. Mark Jenkins, will be the CHLS field archeologist, partnering with lead archaeologist Dr. Mordechai Aviam of Kinneret Institute for Galilean Archaeology and Dr. Steve Notley of Nyack College, on an archeological excavation at el-Araj in 2018.
Turnage says that Jenkins brings years of archeological experience to the CHLS team. He spent the past seven dig seasons assisting in the excavation of Tell es-Safi, biblical Gath, the home city of Goliath. He is also an experienced team leader, leading students in well-rounded excavation experiences over the last several years.
In 2018, the Center for Holy Lands Studies is offering the opportunity for a very limited number of individuals to join Jenkins and other partner groups in the continuing excavation of el-Araj. Recent digs at el-Araj have produced evidence that has caught the attention of many experts who now believe el-Araj may actually be the true location of the biblical city of Bethsaida. However, further excavation and findings are needed to establish this belief as fact.
The 15-day el-Araj archeological digs, which are open to the public, are offered in two sessions. Session 1, June 15-29, is the designated CHLS session with Jenkins; Session 2 is slated for June 29-July 13. The effort will include 10 days of excavation; pottery washing and pottery reading; swimming in the Jordan; field trips (which vary from Session 1 to Session 2) that may include Gamla, Yodefat, Midgal, Kursi, Banyas, Omrit, Sepphoris, and several trips to Tiberius; a visit to Ginosar Museum; a Sea of Galilee swim; a Jeep tour of the region; guest lectures; and more.
"Archeology is typically not very glamorous — it's a lot of hard work," Jenkins says. "But our experience will not be limited to digging. In addition to enjoying several field trips, those who choose to be a part of this experience will find it highly educational as we discuss the significance of biblical sites, what we discover in the dig, and what we see and find in light of Scripture."
Turnage believes that Christians will find few other experiences can compare to being a part of an archeological excavation in the Holy Lands at a site as promising and potentially historically significant as el-Araj. "You'll not only learn about archeology, the significance of what you unearth, and how culture shaped history," Turnage explains, "but you could very well be a personal part of revealing history."
In addition to the excavation sessions, there are optional 3-day tour opportunities following each session, which include a tour of Jerusalem and a visit to Masada, Qumran, and an opportunity to swim in the Dead Sea. College and university students are encouraged to work with their institutions to earn credit for their participation.

To learn more about being a part of the 2018 CHLS excavation of el-Araj, which is being done in partnership with other academic institutions, see the CHLS el-Araj web page.