Called Out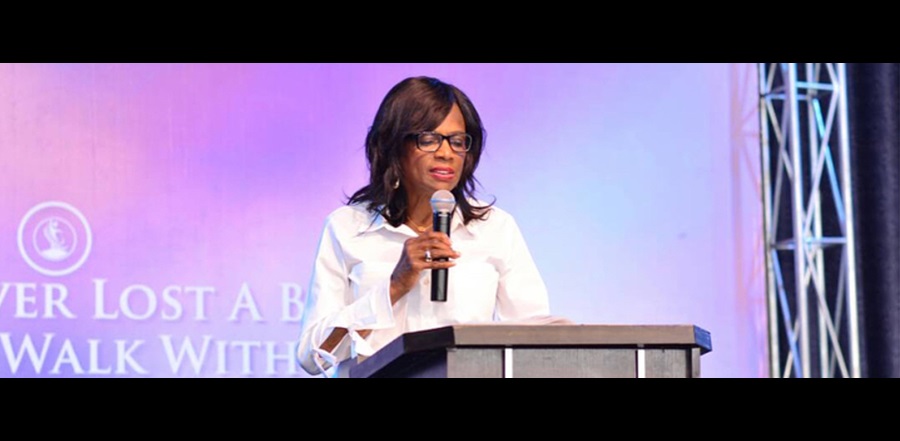 Don't miss any stories. Follow AG News!
Janet L. Boynes felt deeply unhappy. The Maple Grove, Minnesota, native had been medicating her pain through alcohol and an eating addiction, but nothing seemed to quell the ache she felt, especially the homosexual lifestyle she lived.
Boynes had walked away from her faith 14 years earlier when she broke off a wedding engagement to pursue a lesbian relationship. Although the relationship with the woman soon ended, Boynes believed she had found the sexual orientation right for her.
"I'd always been more masculine," she says. Part of that can be traced to Boynes growing up in a family of seven children with four different fathers. Among the parade of surrogate adult males, Boynes witnessed multiple fights between her mother and an alcoholic stepfather — who also molested her.
"If that's how men treated women, why would I want to be involved with a man?" she asked.
So in 1985 after she broke her engagement, Boynes thought she found peace as a lesbian.
"I'd found a place where I fit in and was receiving wonderful attention, surrounded by people who accepted me," Boynes recalls.
Even so, she could never shake the feeling that she had a void in her life. To fill it, she began drinking, then using drugs. When those failed to satisfy, she became enmeshed in an eating disorder that nearly killed her. She wanted to die. That all changed early one morning in 1998 when she made an ordinary decision with eternal consequences.
At 3 a.m. Boynes drove to an all-night grocery store. There she began conversing with another shopper, Tami Brown, who mentioned she had just dropped off her son at North Central University in Minneapolis. Boynes perked up, as she had attended the school for a semester in 1980. Their discussion quickly moved into spiritual topics, and the woman invited Boynes to the Assemblies of God church Brown attended in Maple Grove.
Boynes recognized God's providential hand in the meeting and quickly accepted the invitation.
"I drove by the church all the time and always wanted to visit," she says. Two weeks later, Boynes recommitted her life to God. She became involved in a Bible study where women surrounded her with compassion and showed her the meaning of being a Christian and a woman.
"They never acted like I was a threat to them and they never looked down on me," she says.
"Janet was a sincere seeker," says the now-retired Greg A. Hickle, who served as senior pastor of Maple Grove Assembly of God for 18 years. "The women of the church provided a safe and healing place for her."
Boynes wanted to leave the gay lifestyle completely behind, knowing it would never satisfy her or please God. Not long after her decision, Boynes moved in with a family from the church, Mat and Julie Melius, who continued to help her grow in her faith.
As Boynes found healing, she began to share her story. Hickle invited her to speak one Sunday morning at the church, and soon she gave her testimony wherever she could — at high schools, colleges, women's conferences, and churches. In 2006, she started Janet Boynes Ministries to help those who desire to be set free from homosexuality. She also wrote Called Out, which details her story. Along the way, Boynes has become an advocate for teaching biblical truths in a compassionate way. In April 2018, Boynes, 60, became an ordained Assemblies of God evangelist.
"Redemption is the theme of Janet's story," says Mark W. Dean, superintendent of the AG Minnesota District Council. "Few people can share the biblical truth about healthy sexuality with the love that Janet does. Janet is a testimony to the power of the love of Jesus to transform an individual."
Today, Boynes is passionate about sharing biblical truths with those who are struggling with homosexuality, lesbianism, bisexual, or transgender feelings.
"People need to know God's plan for sexuality," Boynes says. "Living a same-sex lifestyle is not part of that plan and is not OK. The Church needs to step up and share that message."
She longs to see churches take a stronger role in ministering compassionately to those who are part of the LGBT community.
"Before people will believe and make a change, they need to feel like they belong," Boynes says. "They need a safe place where they can go and not be rejected. The Church needs to build a new community they can be part of, like what happened with me."