Called to Lee's Summit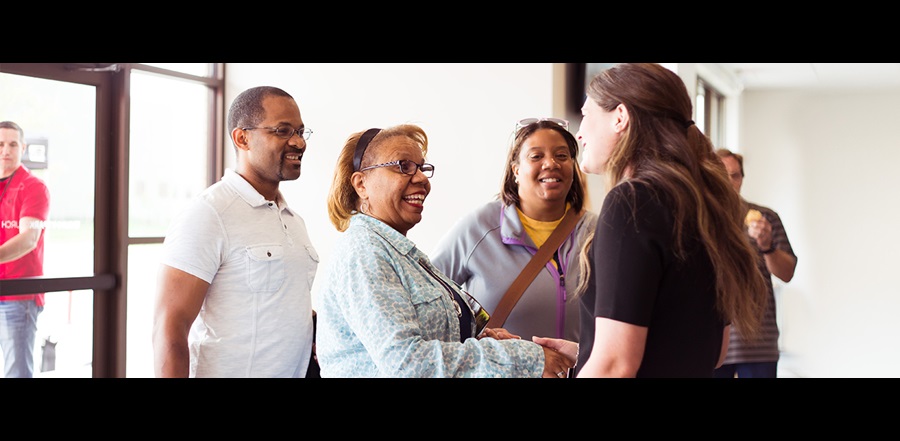 Don't miss any stories. Follow AG News!
Since launching in the fall of 2013, Summit Park Church in Lee's Summit, Missouri, has grown to more than 1,300 attendees in four weekend services. Pastor Scott Obremski says the church plant came about through incremental steps of obedience.
Prior to starting Summit Park, Obremski served on staff for 12 years as a worship pastor at James River Church in Ozark, Missouri. Obremski says he heard God calling him to start a congregation while visiting a church plant in Florida during a family vacation. As the family drove home from Kansas City International Airport at the conclusion of the trip, Obremski asked his wife, Jen, what she thought about planting a church in the Kansas City, Missouri, area.
Kansas City kept coming up in conversation and prayer, seemingly at odd times.
"We began to see how God was really putting this whole thing together," Obremski remembers.
John Lindell, James River Church lead pastor, suggested the Obremskis consider the southeast K.C. suburb of Lee's Summit. JRC gave a significant investment to help support Summit Park's takeoff. In addition, over 40 people who worshipped at JRC made commitments to relocate 135 miles to be a part of Summit Park Church. The church initially met in a community center before finding a permanent facility.
The same approach of one-step-at-a-time obedience that led the Obremskis to Lee's Summit is evident in their leadership of Summit Park. The church is intentional about discipling new people. In 2016, more than 500 people accepted Christ as Savior at the church.
Jena Lawrence, who has attended since the beginning, hosts guests as part of the church's hospitality team. In addition to interacting with newcomers, Lawrence says ministry involvement has helped her discover and embrace her gifts.
"Since we've been involved at Summit Park, I'm more confident in my purpose and who I'm created to be," Lawrence says.
Josh and Jennifer Main, who have attended the church since moving to Lee's Summit in 2013, wasted no time before becoming a part of the church's production and kids' ministry teams. "We felt comfortable responding to the invitation to get involved," Josh says.
The Obremskis received an award for overall achievement from the Church Multiplication Network during General Council in August in Anaheim, California. At the same time, CMN Senior Director Chris Railey announced a goal to plant 10,000 AG churches in the U.S. in the next decade.
Summit Park is now exploring the possibility of opening multisite campuses in the surrounding suburbs.