Called to Serve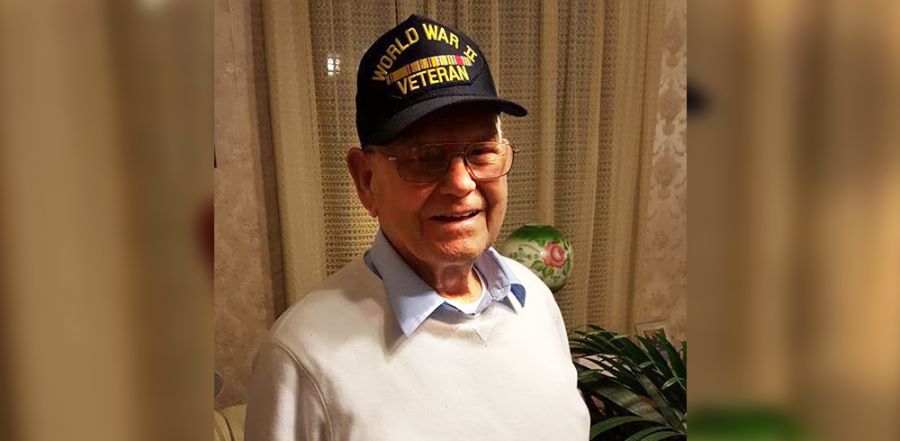 Don't miss any stories. Follow AG News!
The first time James H. Reed read the Bible through, he was on a ship en route to Japan in 1945.
His mother had slipped the Scriptures into Reed's briefcase, where it remained relatively untouched throughout boot camp.
"After boot camp, it took us 31 days to get to Japan, and the sea was rough — that's an understatement," Reed, now 90, recalls. "I thought, this would be a good time to read the Bible."
In his youth, Reed had only marginal interest in God. His family attended church occasionally, but he never pursued more spiritual activities. Then, at 18, Reed was drafted into the Army Signal Corps and deployed to a sea plane base near Yokohama near the end of World War II.
When he opened the Bible on the boat trip, he discovered his mother had written a message on the flyleaf: "Son, in this book you will find the way to eternal life."
While Reed says he didn't understand much of his initial reading of the Bible, he developed a deep respect for the Scriptures. And his mother's words stuck with him.
It would be nearly another decade before Reed became a Christian and began a long career in the ministry, one where God led him to plant two churches and pastor for more than five decades. In the many Bibles he's given to people over the years, he's written that same inscription.
"Those words have changed my life," Reed says.
Following 1½ years in military service, Reed returned to the U.S. and rejoined the Army for another 3 years, serving at Fort Knox, Kentucky.
During that time, Reed met and married his wife, Imogene McMain, already a Christian. Reed felt strange not sharing his wife's faith, and one night asked her to read Psalm 23 to him. After she finished, he asked her to read it again. Then again.
"I had her read it four times," he says. "When she finished, I was totally ready to surrender my heart to the Lord." Reed walked outside and knelt in a pasture.
The Reeds began attending a local Assemblies of God church, and he soon sensed a call to the ministry. But he avoided it, unsure of the preparation needed.
A few years later, their 2½-year-old daughter, Rita, suffered severe asthma. One night, during an especially violent attack, Reed knelt beside her bed and began to pray for his daughter's healing.
"The next morning you never would know that she had asthma," Reed recalls. "She never to this day has had another attack."
Reed then decided he would follow the call and eventually became ordained. In 1955, the family moved to Rushville, Indiana, to plant First Christian Assembly of God. They remained there for 7 years before moving to pastor churches in Sullivan, Indiana, and then Newark, Ohio.
In Newark, Reed worked with the Ohio Ministry Network to plant Family Life Center, where he remained as lead pastor for more than 35 years. He retired in 2000.
Nancy L. Broyles, who worked in the office with Reed for 15 years at the church, now known as Water's Edge Assembly of God, says his longevity led to deep connections with congregants there.
"People looked at him as part of their family because he was there for so long," Broyles says. "He's a very giving, loving person."
Reed retired to care full-time for Imogene, who has Alzheimer's disease. Yet he stays active by speaking at churches and overseeing a prayer ministry for pastors. He and Imogene have four children, six grandchildren, and 17 great-grandchildren. In January, Reed was healed of a recurrence of bladder cancer.
"Folks will call me and have me pray with them," he says. "I've had wonderful ministry after I've retired."