Campus Compassion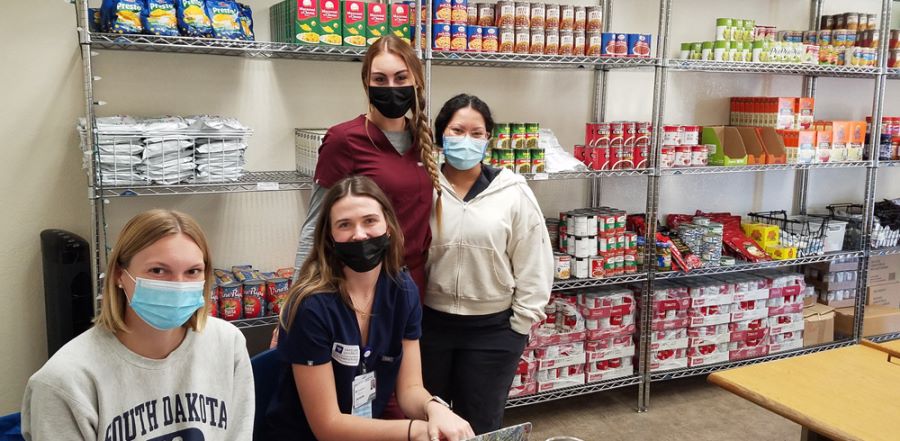 Don't miss any stories. Follow AG News!
COSTA MESA, California — Southern California is one of the priciest places to live in the country, and when college students are contending with the costs of education, there may be little left over for basic necessities.

When Vanguard University conducted a basic needs survey in November 2019, a food service employee alerted the Assemblies of God school that a host of students packed up extra food from cafeteria meals to take with them. In a follow-up online survey, an alarming 63% of traditional undergraduate students stated they had experienced food insecurity.

Amanda Lebrecht, associate dean of student success, says the fact that Vanguard has a majority of ethnic minority students and a number of students from low-income communities don't fully explain the reason.

"This isn't just about our do with our demographic shifting," Lebrecht says. "It also has much to do with living in Orange County."

The school quickly responded to the hardship in January 2020 by opening a food pantry under the auspices of the Living Well Community Resource Center. Even when the pandemic caused all other university functions to cease, the pantry remained opened. Currently, 20% of students attending classes on campus receive free food at the facility. A fall 2021 basic needs survey revealed 12% of students reported feeling anxious or uneasy nearly every day.

Lebrecht, who has worked at the school for 21 years, says the pantry helps students on multiple levels. Young adults who don't have to worry about where their next meal is coming from are able to think better, feel better, and study better, and therefore are likelier to thrive in school.

"Most of our students work full- or part-time," says Lebrecht, 45. "The last thing we want for them is to go hungry. We want to eliminate the barriers that would keep them from succeeding."

Partnering with local nonprofit Second Harvest Food Bank, the pantry receives an influx of staples such as soup, pasta, beans, rice, canned fruit, peanut butter, cereal, flour, milk, and eggs. Deliveries also include an unusual item or two every week, such as cottage cheese and dragon fruit in a recent drop. Generous donors also keep the shelves well stocked. One benefactor drops off tortillas on a regular basis, another one donates jelly frequently.

Students, as well as staff and faculty, are allowed to take a grocery bag full of food home once a week. Student volunteers oversee the operation. Currently, nursing students — restricted on hospital clinical rotations because of the coronavirus — are the most frequent volunteers. The pantry is open from 11 a.m. to 3 p.m. Tuesdays through Thursdays.

Another element of the Living Well Community Resource Center is Samson's Career Pop-Up Closet, which provides free professional attire for students for job interviews, school presentations, career fairs, or internships. The Career Closet opened in January 2021 and students from virtually every major have utilized it. Faculty, staff, and the local community are the primary donors.

Once a semester, students may receive a full outfit — plus accessories such as a purse, belt, and shoes — at no cost. The space is actually much larger than a closet, with racks of name-brand excellent condition blouses, skirts, pants, scarves, ties, suitcoats, and jackets available in all sizes. Shelves are lined with shoes, jewelry, purses, and — with COVID-19 still a factor — face masks.

"We want to make students feel comfortable and confident when speaking to an employer," says Jennifer "JJ" Smith, in her 8th year with Vanguard career services. "The ultimate goal is to prepare students to stand out in their career field."

Smith, 51, works with students soon after they enroll at Vanguard to prepare for their professional life after graduation. The career services office has a wide variety of offerings for students, such as one-on-one career advising, individual career plans, writing a résumé, and events that include networking with potential employers, career fairs, and job shadowing programs.

"Preparing for a career is a journey that involves a lot of steps, time, and energy," Smith says. "It will be less stressful for students if they start thinking about it before their senior year."

Because Vanguard faculty members receive a new laptop every three years, students in need are able to receive their old computers.

In November, the school launched a Finish with Pride Initiative to help seniors who are struggling financially with costs associated with graduating. Seniors may now borrow graduation regalia from the Career Closet and have access to funds to help with commencement expenses such as announcements.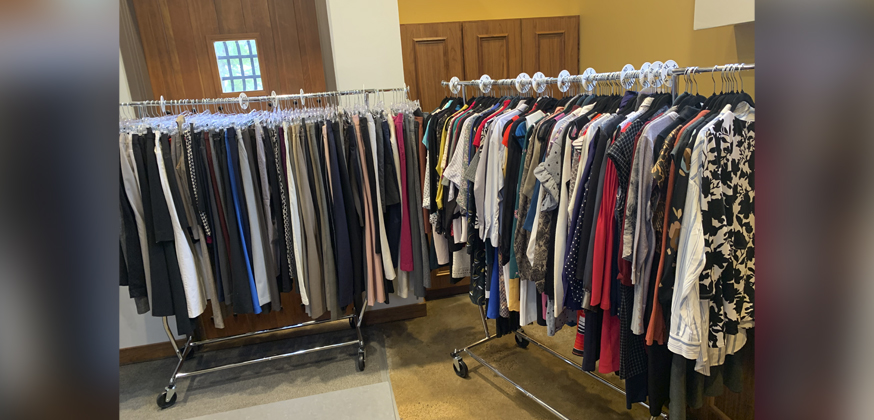 Lead Photo:

Vanguard senior nursing students (from left) Kylinn Blake, Danielle Bellfi, Danielle Puckett, and Alexandra Gray volunteer at the food pantry.