Changing Minds in Middle Eastern Culture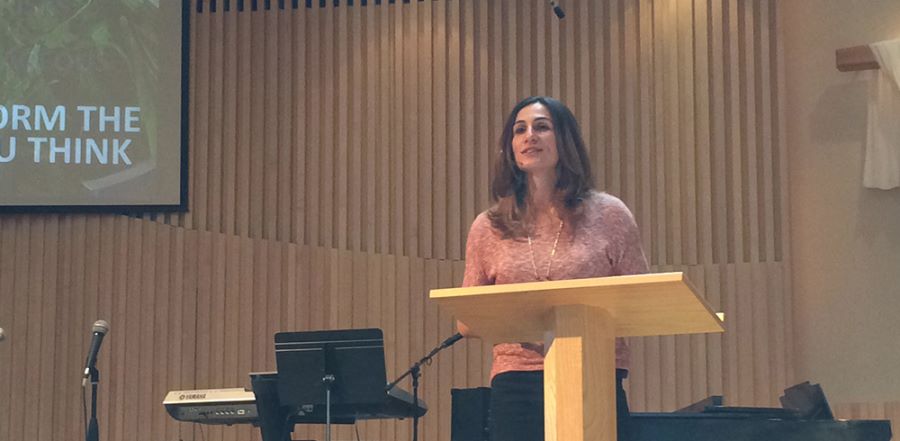 Don't miss any stories. Follow AG News!
Karolin Marakool is an unlikely candidate to lead the way for women in ministry. Her Iranian Assyrian culture dictates that females and young adults remain quietly in the background. Yet the outspoken 34-year-old woman is at the forefront of what God is doing in Southern California's Persian Christian Church.
Marakool was one of the first Iranian women to become an Assemblies of God minister, a pursuit that raised eyebrows from the beginning.
"When people heard I was studying theology, that was OK — with the big check mark that I shouldn't expect anything from it," Marakool says. "In Middle Eastern churches, the idea of a woman having any kind of pastoral title was absurd. There was a lot of pushback when it came to even thinking about getting credentials."
However, by the time Marakool completed the process, she experienced what she considers a miracle.
"All of a sudden, I saw God working in the lives of the people around me," Marakool says. "By the time I was on my last book, I was receiving encouragement to finish my studies. Instead of being pushed back, I was getting pulled up."
Marakool now serves as associate pastor of the Persian Christian Church in Irvine and the San Fernando Valley, a position she has held since July 2013.
"God had a plan to transform and bring about a whole new way of thinking for our society — to not only accept women who have a calling, but also younger people," Marakool says.
Marakool, who grew up in Australia after her family fled Iran when she was a toddler, is one of only two AG-credentialed Iranian women worldwide. The other, Rhoda Nazanin, is also an associate pastor at the Persian Christian Church. (Nazanin holds the distinction of being the first Iranian woman to receive AG credentials, while Marakool was the first to become a licensed AG minister.) These leaders are helping pave the way for women of Middle Eastern descent to proclaim the gospel in their communities.
The Persian Christian Church established a Global University study center called Ignite College in 2010 with Marakool and Nazanin as the first students. Ignite now has 12 students enrolled, six of whom are Persian women pursuing credentials. The courses are for English speakers, but in the coming months, PCC is also preparing to launch classes in Farsi, a language widely spoken in Iran, Afghanistan, and parts of Armenia and Turkey. Marakool says 10 women are set to enroll in the Farsi classes, and at least six of them plan to pursue ministry credentials.
"This would have never happened 40 years ago," Marakool says. "What has happened in the last three years alone has broken down walls that have been fixed for centuries."
Marakool says when the church asked her and Nazanin to help perform water baptisms in 2013, she knew the culture had reached a turning point in its growing acceptance of women in ministry.
"That was the first time a female has been involved in any baptism in the Iranian community," Marakool says. "It was really a spectacular thing. When I think about what God is doing with women in the Middle Eastern community, it is mind blowing."