Christ Continuing to Draw Muslims in Previously Unreached Areas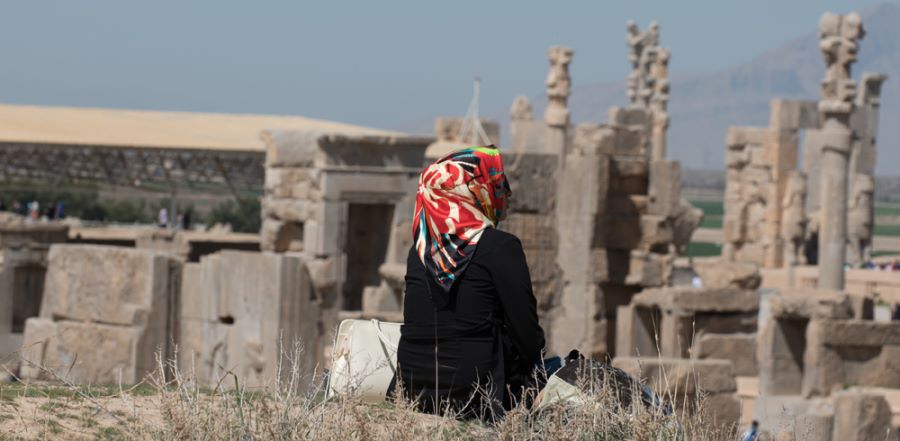 Don't miss any stories. Follow AG News!
During Amira's* first meeting with AGWM personnel member Lucy,* she expressed love for Christians and for Jesus, though she had virtually no personal experience with either believers or their Savior.
"I am drawn to Christianity because in Islam women are not respected and men are permitted to marry four wives," she explains.
True to the custom of her homeland, Amira's father had multiple wives, of which Amira's mother is the first. Because her father's second wife bore only sons, Amira was taken from her home to live with the second wife and her sons, cooking and cleaning.
"You cannot imagine how horrible it was," Amira says.
When she was only 13 years old, Amira's heartache was multiplied by being forced into an arranged marriage.
Having found her way to a ladies' gathering hosted by Lucy, Amira and others like her can break out of daily routines, create new friendships, and begin healing from wounds inflicted by war, displacement, loss, family trauma, and more.
Upon Amira's first visit with the group and her surprising expression of love for Jesus and His people, Lucy affirmed Jesus' respect and care for women, as evidenced throughout the Bible.
"I showed Amira the story of Jesus healing the woman with the issue of blood and raising the little girl from the dead (
Luke 8:40-56
)," Lucy says.
Amira shared that she had once possessed a copy of the Bible, but upon having to flee from her homeland, lost it.
The next time the women met, Lucy had a gift for Amira — her very own copy of the Bible. Amira took the Scriptures from Lucy and, in a cultural gesture of respect, kissed them. "When I'm feeling sad, I will read it," she told Lucy.
"I was amazed to see how Amira was drawn to Jesus without ever having anyone around her to share the gospel with her or to teach her from the Bible," Lucy says. "I was also amazed at how God divinely brought her across my path. God loves Amira and is pursuing her. Please pray that she will find her worth as a daughter of the one true King."
Lucy's meeting and interactions with Amira reinforce deeply held convictions of Mark Brink, director of
Global Initiative
, AGWM's ministry to Muslims.
A revival sweeping the world's Muslim population is undeniable and is being reported from every corner of the globe, in many ways being drastically propelled by Muslim refugees pouring into nations where for the first time they are able to meet Christ-followers and receive Bibles and other Christian materials.
While dramatic visions of Jesus are reported with exciting frequency across the Muslim world, Brink believes such experiences are not the ultimate expression of God's influence. He believes dreams and visions send Muslims searching for God, but it is when Muslims come into personal contact with followers of Jesus and with the Word of God (particularly in their own language) that they are led to the Lord.
"We have a bigger audience and a bigger responsibility than ever before," Brink concludes. "Every miracle, every vision, every divine revelation, and every salvation is brought about by prayer."
To view five remarkable testimonies of Muslim-background believers from five different nations, please visit
morethandreams.org
.
Journey to Understanding
is a resource to equip Christians with a biblical perspective toward reaching the lost while also specifically helping believers learn to share the truth about Jesus with Muslims.

*Names changed and location omitted for security.