Church Takes Hold Where Majority Have No Religious Affiliation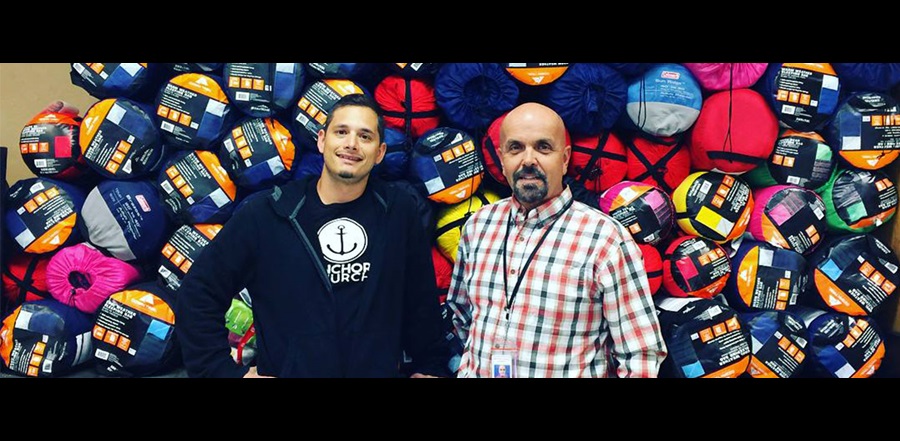 Don't miss any stories. Follow AG News!
Anchor Church was planted in Milford, Delaware, in April 2017 by lead pastors Paul and Rachel Bowman. It is currently the only Assemblies of God church in the town of 10,000.
More than 60 percent of Milford's population claims to have no religious affiliation, according to the city's data report. The Bowmans knew that establishing a church in this largely unreached community could present numerous challenges.
"There is also a high poverty rate in the community," Paul says. "We needed to bring not only spiritual hope, but also the kind of hope that meets the people's physical needs and impacts their daily lives."
Because of Anchor Church's ability to be mobile, with portable sound and music equipment (purchased with Matching Funds), they found a home in the local Boys and Girls Club.
Rather than simply being weekly tenants and having services, the Bowmans and their launch team of 16 immersed themselves in community service. They began to actively help meet the needs of the less fortunate, especially the school-age children. They also offered family-centered, public movie nights to increase the church's visibility and provide a fun event that brought the community together. Anchor Church's launch team eventually grew to a core support staff of 45, nearly tripling their capacity for ministry.
"Showing true Christian spirituality makes an impact on the community," Paul says. "It helps people who claim no religious affiliation to see the church being Christ-like."
In less than a year since its launch, Anchor Church has baptized 13 people while continuing to meet for services at the Boys and Girls Club.
As of January 2018, Anchor Church averaged 140 in weekly attendance, a remarkable indication of growth in a community where so many claim to have no religious affiliation.
"The Matching Funds were huge for us," Paul says. "We are a portable church, and those funds helped us buy necessary sound and music equipment and start community outreach events."
Anchor Church is one of 472 churches that have received $30,000 in Matching Funds to help them with startup expenses, thanks to AGTrust working in partnership with Church Multiplication Network.
IMAGE - Pastor paul Bowman (left) and the Anchor Church launch team provided sleeping bags to help meet the needs of school-age children.