Community Culture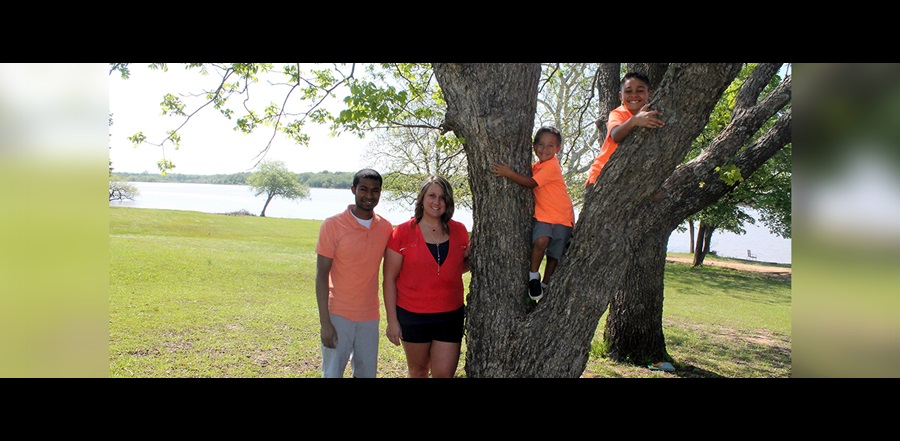 Don't miss any stories. Follow AG News!
When Brandy N. Chiles and her husband, Alfonzo, visited a
Community Culture Church
small group, the Eufaula, Oklahoma, couple was on the verge of divorce. Brandy already had found another residence and packed her bags.
Indeed, Alfonzo's suggestions that they visit the small group, part of a nontraditional church that appeals especially to young adults, didn't resonate with her.
"I was angry that he would use that to try to save our marriage," says the 32-year-old nurse, noting Alfonzo never had shown any interest in church before during their 16 years together. The couple's oldest son, Kylar, had asked them to give the small group a try. The Bible study during the fall of 2016 reviewed brokenness and the Lord's ability to rekindle faith.
Brandy sensed God telling her she had given up on the marriage too soon, and that He would restore it if she put her faith in Him.
"This church teaches how to have a relationship with God and love people," Brandy says. "It's opened our eyes to how to love each other." Alfonso and Kylar were baptized on Easter 2017. Alfonzo and Brandy now lead a home group.
Such stories are common at Community Culture, which will mark its fourth anniversary in October. Pastor Chad D. Randleman says everything from Buddhists accepting Christ as Savior to drug and alcohol users turning their lives around have happened at the church.
"With just about any issue, there's someone who has been freed from it," says Randleman, 37, a graduate of
Evangel University
. "It's life change."
The church recently added a second Sunday service and averages 170 in attendance in a rural town of 2,900. However, Community Culture went through considerable growing pains. Although 120 came to its launch service, soon half the leadership team departed. At its low point, turnout dwindled to 25.
Buoyed by church planting funds from the
Oklahoma District
, Randleman pressed on. Finally, Community Culture found a permanent home in a vacant building that once housed a car dealership. Randleman envisioned the spot as a great location for a church and a coffee shop the first time he saw it.
"We wanted people to walk into a loving environment and then realize they are in a church," Randleman says. "The shop has brought visitors."
Several weekends a year, the church hosts "Love the Community" events that offer free clothing, health screenings, and various other services. The church is in the process of purchasing an old gas station next door that will become a combination boutique and youth center.
Jeff A. Wright, 37, found this kind of innovative stance attractive when he attended the launch service. But first he had to make a decision to follow Christ. Wright doesn't even remember walking to the altar that morning after being urged by the Holy Spirit. "I'm here," Wright said when the pastor asked what he wanted. "I guess you need to pray for me."
Since then, Wright's wife, two children, parents, and two siblings have become involved in church. In May 2016, Wright became family pastor, overseeing children and youth education.
All staff members remain bivocational. Randleman estimates that 80 percent of the attendees volunteer in some way, reflecting a servant culture. Randleman serves as a table coach at Church Multiplication Network
Launch events
, helping to train church planters.