Community Engagement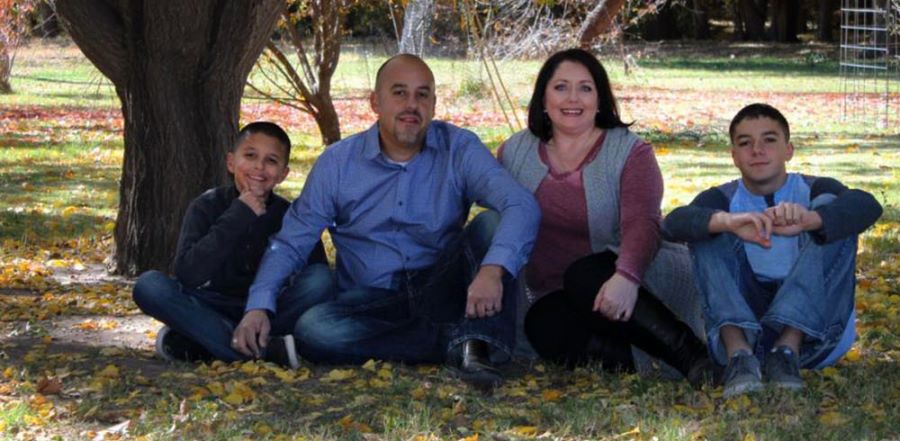 Don't miss any stories. Follow AG News!
A little more than four years ago, Deming First Assembly of God came perilously close to closing in the hot, dry New Mexico desert town a half-hour's drive north of the nation's southern border.
By late 2012, says longtime board member Neal Hogan, attendance had dwindled to 20. The remnant remaining was financially, spiritually, and emotionally stressed, in need of a fresh infusion of hope.
"A lot of people had left," Hogan recalls. "Then we brought in a new pastor, and he brought new ideas with him. He began listening to the people."
That pastor is David Iglesias, who with his wife, Jamie, and their two sons, Drew and Isaac, moved to the agricultural community of 15,000 in November 2012. For 16 years, Iglesias had been on staff as an associate pastor at Fossil Creek Community Church, an AG congregation in Fort Worth, Texas.
Iglesias believes his new assignment came about as a result of a divine appointment with New Mexico Ministry Network Executive Director Micheal Dickenson. Dickenson, while training for a Convoy of Hope Rural Compassion Bike for the Light fundraising ride, felt impressed by the Lord to tell Iglesias about the pastoral opening in Deming. The two men knew each other.
"We prayed about it, asked God for direction," Iglesias says. "Then we got on Google and found out folks are in poverty in Deming. So, we came out one weekend, met with a few board members, and then had our tryout."
God seemed to have His hand on the move. To their real estate agent's surprise, the family home in Fort Worth sold quickly. Then the Fort Worth-based oil and gas company where Jamie works as a certified public accountant approved her to continue working full-time as a telecommuter from Deming.
From less than two-dozen people in the pews in 2012, attendance has grown steadily at Deming First AG, now averaging about 200. The church has intentionally rebranded by focusing on community outreach.
"We do put Deming first," Iglesias says. "Our theme is, 'Love God, love each other, reach out.' Those seven words are what we are all about."
During "Mission Deming," congregants join with other local churches on Saturdays in spring, summer, and fall to help widows and the physically impaired with yardwork and home repairs.
Other Deming First AG events include a Halloween "Trunk and Treat" in October, attended by 1,500 last year, and a classic Christian Car Club. Church members invite others car buffs in the community to show off their rides, and share burgers, hot dogs, or some of the region's renowned hot green chili.
The church's most popular outreach, however, involved collaborating with the Deming Fire Department for a local Easter Egg hunt for the impoverished area's children. The church takes care of the eggs, games, and activities. This year's egg hunt attracted more than 3,000.
In July 2016, Deming First added an outreach called "The Well," a food pantry for the hungry. The ministry, in rented space in downtown, served 111 in April.