Community Game Changer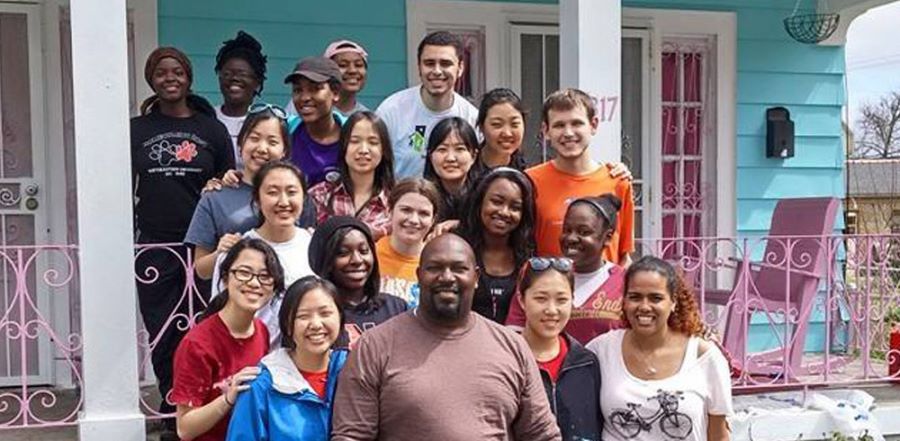 Don't miss any stories. Follow AG News!
A faith-based nonprofit organization in New Orleans launched by an ordained Assemblies of God pastor is being praised as a game changer for its efforts focused on violence reduction, youth education and training, drug abuse counseling, decreasing blight, and Christian community development initiatives.
In 2008,
Robert E. Burnside Sr.
started
Compassion Outreach of America
(COA) from Journey Ninth Ward Assembly of God in an effort to provide a holistic approach after
Hurricane Katrina
devastated New Orleans.
The neighborhood was thrust into the nation's spotlight in the aftermath of 2005's Hurricane Katrina, as much of the area experienced catastrophic flooding.
Jonathan L. Burton, a
Southeastern University
graduate and church planter in the Ninth Ward, says COA has been a tremendous blessing by providing valuable connections in the predominantly African-American community.
"COA has allowed us to utilize their facility to meet twice a week for events that are geared toward reaching our community and building our launch team," explains the 39-year-old Burton, a U.S. Missions missionary associate serving with
Missionary Church Planters & Developers
. "Partnering with COA has been a game changer. Because of their help, we are in a position to launch Regeneration Church this fall."
Burnside, 47, pastored Journey Ninth Ward AG until 2017. As the new southern region director for the AG's
National Black Fellowship
, Burnside sees COA as one of the leading urban church planting trainers and curriculum builders in the country.
COA also has made an impact in violence-prone New Orleans. Through the organization, nearly 300 have participated in the Project Reach
NOLA summer employment program
.
Additionally, more than 100 homes in the St. Claude community have been painted by volunteers, with nearly $650,000 in labor and materials donated. Also, more than 50 churches and faith-based organizations have sent 6,000 volunteers to provide 100,000-plus hours of community service.
"We have seen positive educational and life outcomes for children and families as we provided them with the tools needed to take ownership of their learning, become advocates for peaceful coexistence, and manifest their divine purpose," says Burnside.
Tom Brink
, director of global engagement for InterVarsity in New England, has brought mission teams to work with COA for four years. In September 2017, he attended a faith-based antiracism training, which COA coordinated in partnership with Trinity Episcopal Church and The People's Institute for Survival and Beyond.
"Our curriculum for the past number of years has focused on racial reconciliation and the gospel," says Brink, 64. "The Undoing Racism training helped me to understand more what the root issues are and thus where to focus our work. It helped me to ask for more help from our staff of color to create our program for the future in how we will send students cross culturally."
COA collaborated with Debra Copeland of Loyola University New Orleans to assist with her research for the Fathers Matter and Social Support Study. The collaborative initiative aims to help men become more engaged fathers through Fathers Matters gatherings.
"God has used Fathers Matter to help me in so many ways," says Joshua Leavell, 30. "Last year I lost my job, my home was foreclosed, and I was engulfed in a custody battle, which caused me to miss out on some of my son's first milestones. Being able to have the Fathers Matter guys alongside me kept me in the race."
Burnside, who has been married to his wife, Sherdren, for 22 years and has four adult children, never met his biological father.
"I never received any financial, social, or emotional support from him," Burnside says. "Given this disconnect from my father, I had to learn how to father my children through other sources. Fathers Matter was created for men like me who needed support in learning how to be the father God has called us to be."