Conflict Brings Interruptions and Opportunities in Nicaragua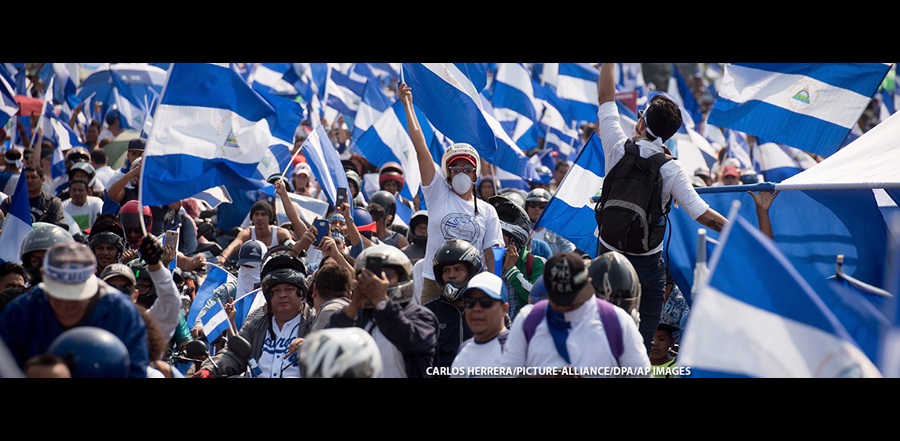 Don't miss any stories. Follow AG News!
In April, several cities in Nicaragua were the sites of protests against President Daniel Ortega's decree of sweeping social security reforms. After nearly a week of unrest that resulted in nearly 30 deaths, Ortega cancelled the reforms. In the following weeks, violent protests have continued calling for the president's resignation.
AGWM missionaries Steve and Kim Sobey wrote in a recent newsletter, "We can't even begin to describe how tense this past week has been. Hours have seemed like days. Days have seemed like weeks. No one knows what will happen over the next few days, let alone hours. The violent clashes during the protests have stopped, but demonstrations now seem to be a daily occurrence. The official death-count from last weekend rose to over 60."
As the violence drags on, families of U.S. diplomats were evacuated, and numerous interruptions to missions endeavors have occurred. Yet the Sobeys and Matt and Eva Barlow, veteran AGWM missionaries to Nicaragua's Deaf population, have carried on their work as best they can.
"After being in Nicaragua 24 years, uprisings or protesting is not surprising since there are many concerns with human rights and a better way of life," the Barlows say. "Public schools closed for a few days, as did our Deaf school. Church closed, and our Bible school students who live outside of Managua did not make it to class, due to their families' concerns about the dangerous streets. The intimidation and fear that can penetrate families from situations like this is devastating."
Just prior to school closings, the Barlows met in the Deaf school's chapel for a time of prayer. They encouraged students to trust that God is with them, is in control, and will gift every individual and every family with peace and protection. They also urged students to stay at home and be obedient to their parents during the days of unrest.
"One of the rallying cries during these 10 days of crisis and civil unrest has been #SOSNicaragua. That is what we are feeling right now," the Sobeys write. "We are desperately calling for help for Nicaragua. We've been in communication with pastors from all over Managua, and every single one of them asked for help in reaching their communities. Every single one said that the people are hurting and we need to reach them and the children now more than ever."
The Barlows express confidence in God that He will work through the prayers of the Nicaraguan people.
"The Nicaraguan church is strong," they state. "We are at peace and feel safe. Pray for God to move on hearts for the good of the people."
Photo by: Carlos Herrera/picture-alliance/dpa/AP Images