Convoy of Hope Not in Headlines, But Efforts Continue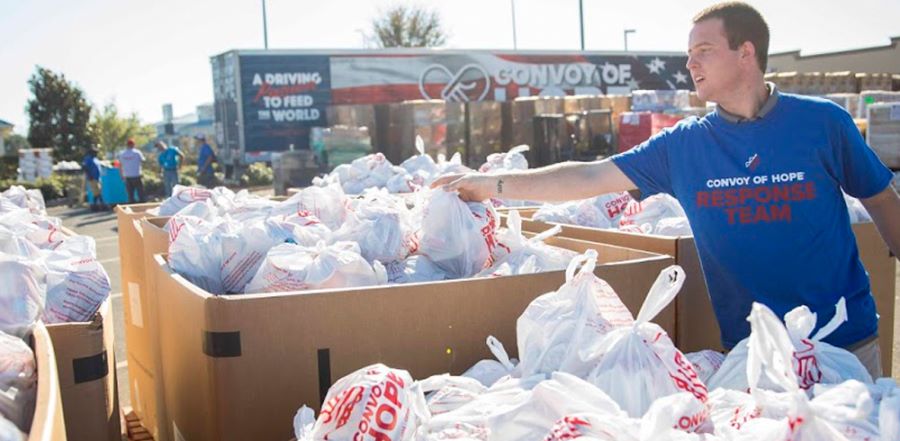 Don't miss any stories. Follow AG News!
Convoy of Hope
is often one of the first compassion ministries on site at disasters and frequently is one of the last to leave — sometimes remaining active at a location for years. What isn't as well known is that in addition to disasters that capture global attention, Convoy of Hope also responds to disasters that barely reach the news.
Already in 2019, Convoy has been involved in relief around the world, including additional efforts in Lebanon. Currently, the compassion ministry is providing aid to Syrian refugees and at-risk Lebanese citizens who have been facing harsh winter weather as well as devastating flooding.
"Lebanon is a focus country for Convoy," stated Jeff Nene, Convoy of Hope's national spokesperson, in a release. "This is a group of people, refugees, and residents that we have made a commitment to. It is important that we go beyond our original commitment in order to meet the pressing needs in this dire situation."
Many people may not realize that Convoy of Hope, which is now in its 25th year, has been active in Lebanon since 2014. According to a release, the organization has worked with local partners in Lebanon to provide vital resources such as food, heaters, newborn health kits, hygiene kits, coats, and more. In 2016, it implemented an emergency-based feeding program in Lebanon that now regularly serves more than 1,000 Lebanese and Syrian refugee children in urban areas and camps.
The compassion organization has also been active in responding to needs in the Philippines following the impact of tropical cyclone Usman. The slow-moving storm killed at least 126 people and displaced tens of thousands of people, as the heavy rains led to severe flooding and landslides just days before the new year.
In addition to these new responses, Convoy of Hope is still actively sending relief and recovery resources to other areas including victims of disasters such as the California fires, Hurricane Florence in North Carolina, Hurricane Michael in Florida, flooding in India and Myanmar, and the crises in Venezuela as well as maintaining daily nutrition programs in Central America and the Philippines.
Convoy of Hope, the Assemblies of God compassion ministry partner, also logged its 15th-consecutive
four-star rating
, the highest possible rating, from industry watchdog, Charity Navigator. Ninety percent of every dollar raised by the organization goes directly to programming, with just 10 percent used to cover administration and fundraising costs.
To learn more about Convoy of Hope and its ministries, see its website at
convoyofhope.org
.