Convoy of Hope Positioning for Hurricane Harvey Aftermath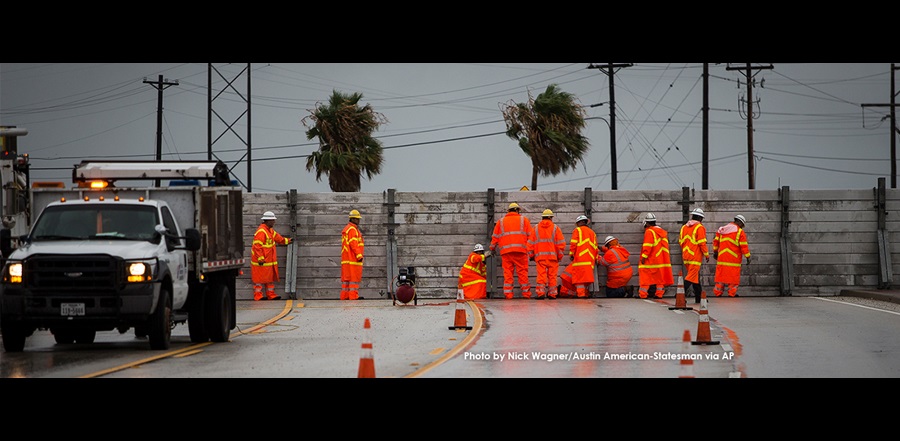 Don't miss any stories. Follow AG News!
At first, Harvey was a tropical storm with some concerns being expressed as it was predicted that a foot or more of rain could be expected in some coastal areas of Texas, but now the National Weather Center is predicting Hurricane Harvey will hit the central coast of Texas as a Category 3 hurricane (wind speeds in excess of 111 miles per hour) and drop 30-35 inches of rain or more in the process in addition to storm surges of 12 feet.
With catastrophic flooding being predicted by the National Hurricane Center, Convoy of Hope is preparing for the worst. Disaster response team members and a dozen vehicles have already been mobilized and will arrive in Texas this weekend, including mobile command centers; trucks full of water, food, and hygiene supplies; and work trucks containing chainsaws, wheelbarrows, and shovels.
"Our Disaster Services team will arrive ahead of the storm," says Stacy Lamb, U.S. response director for Disaster Services. "Once in the area, we will work with local partners to establish greatest areas of need and potential distribution sites."
The South Texas District reports that they have opened up the district's camp in Kerrville, as ministers and church members are evacuating ahead of the storm, and need a secure place to stay. The Assemblies of God has nearly 40 churches in the cities of Corpus Christi and Houston alone, with other churches also in the predicted path of the slow-moving hurricane.
Although Convoy of Hope has already deployed a fleet of trucks to aid the anticipated victims of Hurricane Harvey, the organization expects that if weather forecasts hold true, this will only be the beginning of its relief efforts in the area.

IMAGE: