Creating Scholars for God's Kingdom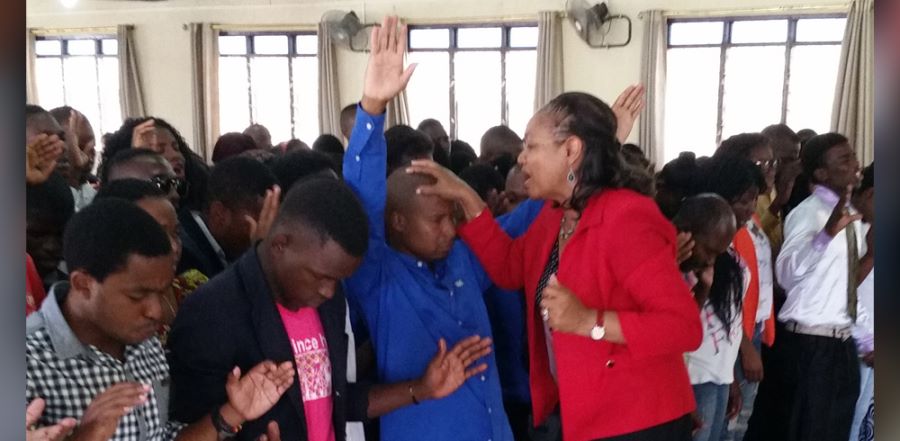 Don't miss any stories. Follow AG News!
Shirleas G. Washington has devoted her life to teaching and learning both in the classroom and in ministry. After earning a doctorate in education and retiring from over 30 years of service in Missouri school districts, she planned to enjoy retirement with her family. But the Holy Spirit had other intentions, she says.

"I kept hearing three words; submitted, prepared, available," says the 61-year-old Washington of the calling from God she received in prayer. "I said, Lord, whatever you want me to do, wherever I can fill a niche, I'm willing to do."

In 2015, she and her husband of 43 years, Benjamin C. Washington, 63, heeded the calling to launch Scholar Ministries in St. Charles, Missouri. Providing scholarships and practical, Christ-centered teachings and training sessions is the mission of the parachurch nonprofit organization.

"No one is more surprised than I am," Washington says of the ministry calling which came after serving as a psalmist and leading worship for many years. "Here I am in ministry in this preaching format."

Washington, now a credentialed Assemblies of God minister through Global University, says Scholar Ministries has a mission to support prison ministries, international missions, intercessory prayer clinics, revivals, and camp meetings.

As an AG evangelist, Washington continues her mission to teach others about Christ as an auxiliary chaplain at the Missouri Department of Corrections Women's Eastern Reception, Diagnostic, and Correctional Center in Vandalia, one of only two women's prisons in the state. Washington provides one-on-one spiritual support to women in segregation units. The inmates may be dealing with issues such as chronic depression or bipolar disorder. Washington also ministers to women who are on suicide watch.

"This is the only spiritual support these women receive in the segregation units," Washington says. "It's a blessing to serve in this way."

The mother of two adult children and grandmother of four says her itinerant ministry work also involves racial reconciliation. She has participated in events hosted by the St. Louis Reconciliation Network, voicing her passion for racial healing in a series of panel discussions.

"Shirleas Washington is a fantastic woman of God doing great things for the Lord," says Executive Director Brandon R. Wilkes. "Her leadership is a blessing because her ministry network is vast and the anointing on her life is evident through her teaching and preaching."

Washington and her husband attend First Assembly Church in St. Peters, Missouri. Scholar Ministries serves as the prison ministry arm for First Assembly.

Scholar Ministries frequently organizes worship and prayer gatherings in various cities, encouraging interracial intentionality and prayer on a state, regional, and international level. Washington also emphasizes the importance of praying for all government leaders.

"We're seeing lawlessness in our nation," Washington says. "There's such a need for prayer."

Washington recalls an impactful event at a Scholar Ministries prayer gathering where a wheelchair-bound woman arrived early to seek prayer as she had been diagnosed with cancer. Ministers at the event, including Washington, had the opportunity to respond to God's prompting to pray for healing in the woman's body.

Washington says her assignment is to encourage others to never stop seeking God's direction to have an impact on other's lives.